Tuesday, 10 May 2011 08:57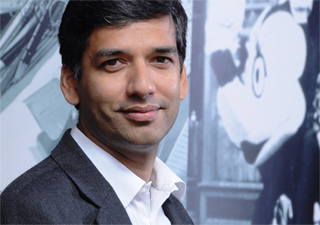 The Walt Disney Company in India announced the appointment of Mr. Avinash Pant as Executive Director, Marketing, Walt Disney International. The role reports to country manager, Managing Director, Mr. Mahesh Samat.
In this new role, Mr. Pant will be responsible for building the Disney brand by driving the company's marketing strategy, coordinating all Disney business marketing efforts and providing leadership in developing key global and local franchises in India. Avinash will also oversee corporate communications as well as the Creative Design Cell and Live Events functions. "We are focused on building a family entertainment brand in India," said Mr. Samat. "Avinash will be charged with creating and maximizing opportunities for families to enjoy and connect with Disney's creativity and content," he added.
"India is one of the most exciting and rapidly changing markets in the world. This role represents an exciting opportunity to increase Disney's brand presence here and connect with our consumers in a deeper, richer and more relevant way," said Mr. Pant.
Avinash joins Disney from Coca-Cola where he spent fourteen years working across various functions and gained tremendous experience in marketing and in building brands. He also has had extensive experience in strategic marketing, category & brand management, innovation, media planning and buying, consumer activation and sales.
The move further strengthens Disney's position in India. Since opening its office in 2004, the Company has established a strong foothold in this diverse and highly dynamic market and anticipates accelerated growth across its Media Networks, Consumer Products, and Studio businesses.
Mr. Pant holds a Bachelors in Engineering and a PGDM - Marketing from the Indian Institute of Management, Ahmedabad. Mr. Pant will be based in the Company's Mumbai head office.