Wednesday, 08 June 2011 20:49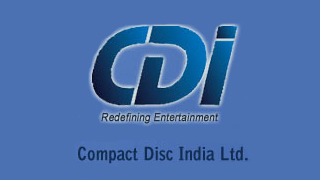 Compact Disc India Ltd having a strong presence in India, Malaysia and Singapore is a leader in Animation film industry and an expert in formation, allocation and execution of contents of media and entertainment industry.  The company's banker - Hong Kong Shanghai Banking Corporation had lent around 18 crores to CDI in the form of discount limits and CDI is yet to pay the debt.  According to moneycontrol.com – Indian based financial portal, in order to recover the debt, HSBC has put a stay on CDI's delisting process. CDI plans to repay debt that it owes to HSBC in next 30-45 days by delisting its shares on Bombay Stock Exchange.
According to Suresh Kumar, the Chairman of Compact Disc India Ltd in an interview with Gautam Kumar and Latha Venkatesh of CNBC TV18, the company is in the process of delisting its shares from BSE in order to meet the commitments it has made to the stakeholders. HSBC has taken an order from the court to put a stay on delisting process. As per Suresh Kumar, the said stay was not eligible to stop the delisting process and their company's legal wing is working to vacate the stay and continue with the delisting process.
Compact Disc India Ltd has already repaid 2 crores and they are committed to repay the balance amount by December 2011. They even plan to clear the debt in next 30 days time. According to Suresh Kumar, the company was debt free till 2008 and the board had planned to go debt free route after repaying to HSBC. The company owe fund only to HSBC. Company's 70% shares are held with public and 30% with promoters.