Tuesday, 17 May 2011 21:35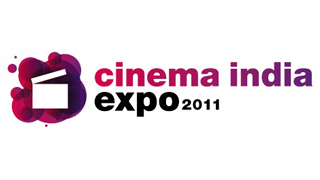 Cinema India Expo 2011 announced the participation of Real Image Media Technologies, in its eleventh edition scheduled on 24th and 25th June, 2011 at the Renaissance Convention Centre, Powai, Mumbai. Cinema India Expo, the only Hollywood – Bollywood conference of its kind in the world, will feature the showcase of latest 3D content on the high resolution, innovative and cost effective Qube XP 3D E-Cinema format. The 3D content will be screened at the Qube Demo Suite set up by Real Image.
The Qube XP 3D E-Cinema system has already been used for multiple 3D film releases in India including the Tamil version of Chota Chetan 3D, the most successful Indian 3D film. Featuring two full resolution outputs and high-bitrate MPEG-2 encoding for dual-projector 3D without compromise on image quality or brightness, the Qube XP 3D system also has the same security capabilities as Qube's very successful 2D E-Cinema systems including invisible Civolution forensic watermarking and projector whitelisting.
"It is with pride that we look forward to showcasing indigenously developed products that have not only been accepted but are also among the best Digital Cinema solutions available in the world." Raja Enok, Chief Marketing Officer, Real Image noted. "Our approach has always been to enhance the features, quality and security of our systems while retaining our cost-effectiveness and support levels."
Celebrating 25 years in the business this year, Real Image has always been in the forefront of audio-visual technology in the country. It is the undisputed market leader in the broadcast domain in India and its product, QubeMaster Pro, is recognized the world over as a leader in the Digital Cinema mastering domain. It is also the first in the country to develop the Integrated Media Block (IMB) – the next generation in Digital Cinema that can be integrated directly into a DCI compliant Digital Cinema projector to play 2K or 4K resolution images.
Cinema India Expo 2011 is a stand-alone conference-cum-tradeshow for the digital cinema industry in India and worldwide. It is a two day gathering of the global digital cinema community for face-to-face product exploration, networking, and creative content programming that addresses digital cinema in India and around the world. Top content creators, packagers and distributors in digital cinema will attend the Cinema India Conference. The participants include a cross section of theatrical exhibitors, distributors, broadcasters, and others working in the business, engineering, and creative side of digital cinema.
Cinema India Expo 2011 is organized by Diversified Communications India in partnership with Createasphere. Createasphere, headquarted in Los Angeles, California, manages the international sales and programming of Cinema India Expo. Scrabble Entertainment, India's first 2K DCI Compliant Cinema deployment entity, is the presenting sponsor of Cinema India Expo 2011. Visit  for more information.