Tuesday, 23 August 2011 09:15
DSK ISD wins back design awards which serve as a magnificent, esteemed and independent confirmation of success.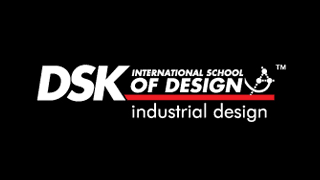 DSK ISD originates from ISD France, an International Design School which has been training the best of Industrial Designers for 22 years. Today, the school has brought to India its experience and international network in the industry, in the form of DSK International School of Design (ISD).
The awards won by this renowned school add as a testimony. Recently, DSK ISD was the only design school in India that achieved the Ferrari World Design Contest. This contest was a competition for schools and universities from the automotive and design sectors in Italy and abroad to create the Ferrari of the future. From an original troop of 50 prestigious International Design schools selected by Ferrari, the list was narrowed down to only 7 finalists for the second stage of the contest, of which DSK ISD from Pune was among the one, hence it was a great achievement for DSK ISD. Other finalists included IED and IAAD from Turin (Italy), the London Royal College of Arts (UK), the European Design Institute Barcelona (Spain), Seoul's Hong-ik College (Korea) and the College for Creative Studies in Detroit (USA). The contest's goal was to develop the Ferrari of the future, a pure hypercar, using technologies and materials of the latest generation.
Another award was the GOLD International Design Excellence Award 2011 (USA) bagged by DSK ISD for creating a "Poetree"  - a funeral urn of a new kind meant to reduce the trauma caused by the loss of someone. The concept provided a psychological help at different steps of the mourning with the ashes of the deceased person being collected and laid in the urn, covered with soil, following which the urn disappears and only the tree and the ceramic top remains, similarly like a gravestone. IDEA awards bring international recognition, accolades and attention in an environment where discrimination and a spotlight can make or break a design or a career. The IDEA program is considered the preeminent design competition in the United States. However, its scope and influence has reached far beyond the US boundaries.

In addition, DSK ISD won the 1st prize in the SIAM (Society of Indian Automobile Manufacturers) DESIGN CHALLENGE 2011 against all the other school of design in India and the 2nd and 4th prize out of 10 projects finalists of general Motors Contest 2011. Mudit Gupta – Year 2 Transportation Design student bagged the award for his creation called 'Bloom' – a single seat car for the young urban Indian of 2016.

In all, DSK International School of Design for Industrial Design caters to the best of educational and vocational trainings and guidance by the working professionals and experts from the design industry for its design students.