Thursday, 14 April 2011 13:41
Crackers, India's first Stereoscopic 3D animated feature film with 4D technologies is set to release on 20th May.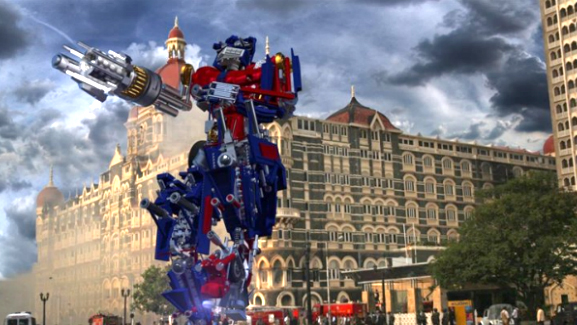 Releasing under the banner of RTM Technologies Pvt. Ltd, the film is produced and directed by Anil Goyal, an entrepreneur and a creator known for his previous film "Icy and Spicy". Based on 26 / 11 Mumbai terror attack, Crackers revolves around four characters - Roxy, Kate, Gopu and Bolly who are having good time in a summer camp and suddenly find themselves in the middle of the terror attacks. The story also has a love-triangle and filled with romance, comedy, emotions and actions. Priyaank Dubey has penned the story and screenplay while Sudhakar Sharma was the Lyricist. Nikhil Dwivedi of Raavan Fame and Smiley Puri has given their voice to this thrilling terror drama of which music is billed as the main USP. According to film maker the idea of making this film came to him after seeing the disillusionment felt by young people after the  Mumbai terror attack.  The film is an attempt to instill a sense of courage when faced with odds.
"People are bored with the monotonous subjects in animation with the mythological characters. The Indian market has the potential but is failing due to negligence and I want to change this with my film Crackers." says the film director Anil Goyal.
More than 70 animation professionals for about 2 years have reportedly worked on this film. Deepak Sehwag, one of the well known animators from India is said to be involved in making this film. Annurag Pandey, Head RTM Technologies says, "We have used the 4-D technology in 3-D film to give real time effect to the incidents. Processed at Chennai based Prasad EFX, major digital sets were used to give a school the battle field of Crackers, a real life imagery."
At Cinemax, Mumbai, yesterday the first audio CD was released by the ace Bollywood director, Mahesh Bhatt in the presence of the Crackers cast and crew.
With a budget close to Rs.150 million, Crackers is expected to break the stereotype of mythological animation films made in India.