Monday, 16 May 2011 09:30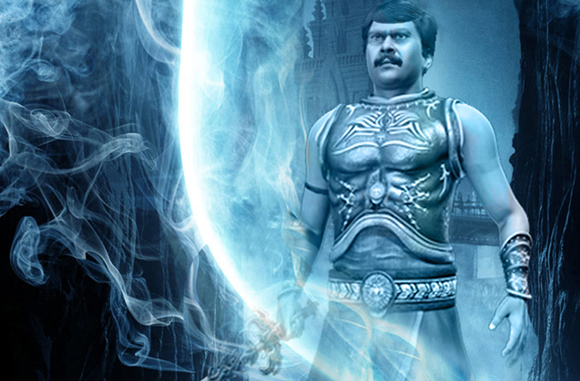 'Khaaravela' is another endeavor to unify animated characters with live action, this time undertaken to animate veteran director and a renowned Kannada actor, Shankar Nag.
Shankar Nag is well known for his direction and his acting in one of the most renowned TV serials of his times – The Malgudi Days, based on short stories by novelist R.K.Narayan in 1987. Malgudi Days have been an all time success in the history of Indian Television being one of the most highly rated TV serials. Shankar Nag is also popularly known as Auto Raja and Karate king amongst his fan followers.
Directed by K. Purandar, Khaaravela is a melodrama that portrays the supremacy of Cholas Dynasty that flourished on the banks of Cauvery River in Tamil Nadu. The story line revolves around the animated Shankar Nag's character which depicts the exceptional persona of the Cholas being honest, courageous, clever and generous. There are four other animated characters expected to be adding flavour to the film.
The film is jointly being produced by Anaji Nagaraj, K. Purandar, KBS Srihari, BN Nijalingappa and Abdul Karim under the banner Namana films and Orion pictures. Currently under pre-production, the film is budgeted at 5 Crore INR and about a crew of 50 members is working on it from their Mysore based "Animedia Studio" of APS Animation Productions owned by one of the producers Abdul Karim.
Speaking with CG Today, Abdul Karim, APS Animation Productions, said "We have been producing and delivering several animation and motion graphic commercials, presentations and short films since more than eight years. 'Idu Bombeyaatavayya' the first 2D animated Kannada feature film Directed by Guruprasad had given us an opportunity to prove our credentials. We are confident and I assure you'll see a descent animation in Khaaravela."
The expected duration of the film is around 150 minutes of which about 80% of the scenes will see an involvement of technologies like motion capture, key frame animation, matte paintings and 2D & 3D backgrounds.
Purandar, the Director of the film had given a preview of the film recently at Renukamba Digital theatre, Bangalore exclusively for the press and media.
The team of Khaaravela is working with passion to bring life to their idol hero by giving  a 3d model realistic look - a key to the success of movie, which could elevate the future of the Kannada film industry and bring it parallel to the competitors.