Sunday, 05 December 2010 10:30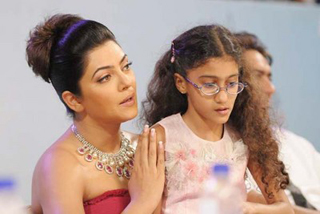 Sushmita Sen is one devoted mother. The actress goes all out to ensure she gives the best of everything to her daughters. Apparently, the actress is planning to make an animation film for her daughters Renee and Alisa. "Sushmita feels that given how technologically advanced we are and despite the resources available, entertainment for kids is still at a nascent stage.
So the actress wants to make an animation film for her daughters and their friends. She plans to produce this cartoon venture. But it is too early to say anything," said a source close to the actress. Ah well, let's see if the film Sushmita comes up with is entertaining enough for kids all around, not just her daughters and whether she uses the resources available.
Read more at: Deccan Chronicle | Image Source: Extramirchi