Wednesday, 24 August 2011 08:05
Alagarsamy Mayan, has also supervised Special Effects for DABANGG, and ROBO, amongst many other Blockbusters.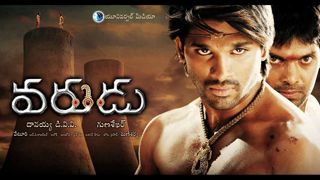 Alagarsamy Mayan, Global Delivery Head -VenSat Tech Services, a Hyderabad and Chennai based Global Media and Entertainment Company, has won the NANDI Award 2010 in "Best Special Effects" category for Telugu Feature Film VARUDU. The Award, constituted by Andhra Pradesh State Government, and presented annually,is the most prominent award for Telugu Films, Theatre, and Television. VARUDU,directed by Gunasekhar, and produced by D.V.V. Danayya, was also dubbed into Malayalam and released as VARAN.
Commenting on the occasion Gunasekhar said, "Alagar and his team have turned my movie VARUDU's visualization into reality. Whatever I visualized during the making of the script has been conveyed into reality. The team did everything beyond my expectations. Not only have they saved a lot of my time but have also helped reduce the cost.The way Alagar supervised the shots on-site / off shore was brilliant. The creative inputs given by him during the execution and shoot,displays the fine experience of him and his team. I have been working with Alagar for the past 12 years and share a great comfort level with him. It's hard to find such a dedicated and diligent team to partner with. I am sure Alagar and his team would create more such wonders in the future too".

Alagarsamy Mayan, who is now the Global Delivery Head of VenSat, was elated with the continued success, and stated "It's great to know that my exceptional team has yet again been recognised for its outstanding work. This clearly helps to cement our combined status, under VenSat, as one of India's leading Media and Entertainment companies. The VARUDU production team was a delightful unit to work with, who continued to help and support us throughout the project. VenSat has enabled me to expand our creative horizons even further, working on major motion pictures like DABBANG, ROBO, the American film LAND OF THE ASTRONAUTS, and other international features."