Tuesday, 23 November 2010 10:56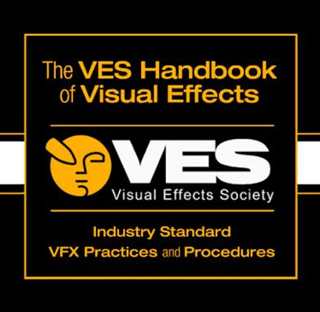 The Visual Effects Society recently launched The VES Handbook of Visual Effects, edited by Jeffrey A. Okun and Susan Zwerman. It is an effort to compile and present Industry Standard VFX Practices and Procedures.

Wisdom from the best and the brightest in the industry, this visual effects bible belongs on the shelf of anyone working in or aspiring to work in VFX. The book covers techniques and solutions all VFX artists, producers, and supervisors need to know, from preproduction, to digital character creation and compositing of both live-action and CG elements.
In-depth lessons on stereoscopic moviemaking, color management and digital intermediates are included, as well as chapters on interactive games and full animation authored by 88 leading visual effects practitioners and covering everything about visual effects from pre-production, production, and post-production.

Madhu Sudhanan, the visual effects veteran and the Ambassador of VES for South East Asia, has initiated a special discount on behalf of VES to the Indian Industry.

On behalf of VES, Asmita Bharrati, VFX producer of Geon Studios is helping out facilitating this initiative for the Indian artists, who can take advantage on the special discount and write to her on This e-mail address is being protected from spambots. You need JavaScript enabled to view it .

Ms Bharrati said, "This is to make sure the benefits have been passed on to the right people in the Indian Industry. It is a very interesting book and many industry veterans have given testimonials for the same."

Jeff Okun, Chairman of VES and the editor of the book, has rightly mentioned that, "The book is meant to guide and inform as well as to enlighten, share, and educate. As detailed as it might appear, every shot is different from every other one, and no set of rules, beliefs, opinions, or suggestions will be applicable to all. There is no substitute for experience, and this book should not be taken as such."

"In fact Madhu, as VES Ambassador is taking many efforts since years to promote the cause of VES here in India. In fact we are organizing casual gatherings with Indian VFX industry professionals regarding the same. One such was held in Mumbai recently and more are planned in Mumbai again and as well in Chennai, Hyderabad, Delhi, Bangalore to start with. On behalf of VES Madhu, Jeff Okun and Carl Rosendahl have also had an event in Malaysia earlier this year with help of MDEC, which received an overwhelming response The same email This e-mail address is being protected from spambots. You need JavaScript enabled to view it can be used to send any VES related queries like Membership etc," Ms. Bharrati added.