Wednesday, 10 August 2011 11:28
Entertainment Marketing and Creative Agency BIGSMACK Opens New York City Office; Adds Andrew Kobliska as Head of Marketing & Business Development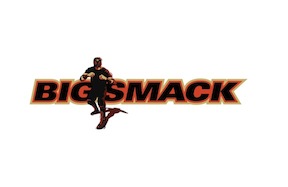 Demonstrating their commitment to expansion and greater creative challenges, BIGSMACK, the award-winning full-service creative agency and entertainment marketing company led by Creative Director Andy Hann, announced the addition of Andrew Kobliska as Head of Marketing & Business Development. Additionally the company has opened a New York City office, based in the heart of the Flatiron creative district and re-launched their website, which focuses on the their distinct and diverse work.
''Clients today are looking for companies they can partner with creatively and lean on to navigate the increasingly complex, multi-screened media landscape,'' Hann says. ''It's not enough to create a great concept or execute a cool motion graphic sequence, clients need to reach their audience at every consumer touch-point with a consistent message. The addition of someone as talented and respected as Andrew, coupled with a New York office close to our clients, says a lot about the growth of BIGSMACK and where we are heading.''
Andrew Kobliska

For Kobliska, who will work out of the New York office, joining BIGSMACK represents a homecoming of sorts. He and Hann partnered in the mid 1990s at the Los Angeles-based creative boutique SMOG, which Kobliska co-founded. A few years later they both moved to the renowned entertainment marketing agency Pittard Sullivan where their team created and managed some of the company's most well known projects, including the launch of the Fox Family Channel, Game Show Network and Fox Kids International.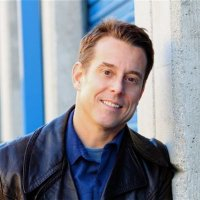 ''It's great to work with Andy again -- we share a similar creative philosophy and respect for clients and their needs,'' Kobliska says. ''We know it's not enough to create a campaign that looks beautiful, it has to be effective and meet the client's goals. Andy instinctively understands this -- it's just one of the reasons why BIGSMACK has been so successful, and why I'm excited to be a part of the team.''

Kobliska brings to BIGSMACK an array of experience on both the client and the vendor sides of the industry. He got his start as a producer at J. Walter Thompson, Los Angeles, leaving a few years later as Head of Broadcast Production to launch his own creative and production studio GRAVY, which was acquired by a large ad agency and became SMOG. 

Following Pittard Sullivan, Kobliska served as the President of Entertainment at IF! International, before being named President of the Entertainment Division at Vagrant Records, where he managed the company's production and creative assets. In 2004 he joined DIRECTV as their Executive Director of Creative Services and On-Air, where he oversaw a division that created and produced advertising, promos, on-air spots, interactive media, and print for the satellite service provider.
''BIGSMACK is one of only a handful of creative shops that offer full-service strategy and integrated marketing solutions that touch all media.  Our clients are advertisers, agencies, and entertainment brands,'' Kobliska adds. ''We have the agility of a creative boutique, and the production fire power of one of the most sophisticated and comprehensive post houses on the east coast. We have the tools and talent in-house, there really isn't any creative idea that we can't execute."
Moving Up the Turnpike

A big part of BIGSMACK's continued growth includes the launch of their New York office. Hann stressed that the New York office is a full-fledged creative outpost housing key design, production and management talent.

''Our clients wanted greater access to us, and that meant being in New York,'' Hann adds. ''This is an exciting time in the evolution of BIGSMACK, and I know when clients see what we're building in New York, coupled with our talent and technology in Philadelphia, they will be blown away.''