Wednesday, 11 May 2011 15:30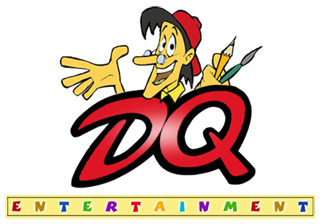 DQE, the global entertainment production and distribution company declared its Financial Year 2011 results. The company announced a 14.5% rise in net profit. The profit for year ended in March 2011 is 305.48mn as against the profit realized for year ended in March 2010 was 266.72mn.
The revenue generated from the business of animation, gaming and VFX soared from last year's 1.75 billion to 2.08 billion - an increase of 18.5%, along with which expense increased to 1.70 billion from last year's 1.44 billion, still giving an operational profit that increased from last year's 268.51mn to this year's 369.23mn.
The company has sustained to operate and grow despite of international economical recession in countries like USA and Japan. The board has seen a ray of hope in the economical growth of European countries and has acted accordingly by developing Group business model of self sufficiency. The company has strategically invested in the expansion of its well-known Intellectual Properties like The Jungle Book, Peter Pan, 5 & IT, Charlie Chaplin, Iron Man, Lassie, Balkand, Omkar, Mysteries & Feluda and Suryaputra which are developed internally and accepted worldwide. It has even empowered other mediums of entertainment like the Satellite TV, Free TV, Pay TV, Cable TV, IPTV, VOD and licensing revenue streams.
Tapas Chakravarti, Chairman and CEO of DQE said that "3D continues to be one of the biggest trends sweeping children's entertainment worldwide and we aim to maximize our technology leadership and prowess to produce high quality stereoscopic TV series and feature films. There is already great market interest for this new viewing experience and we hope to bring the theatrical 3D experience into the homes of TV viewers worldwide. He added, "DQE will continue to expand its portfolio of classical properties for worldwide exploitation across all platforms of audio-visual formats while Licensing and Distribution will add to the production revenues of the company"
With an uptrend seen in use of smart phones, company foresees to explore market of new delivery formats used in online and mobile contents. Animation and VFX are also going to be in limelight for them being an integral part of international film and TV industry. The animation films market share in box office collection was 45% of overall film released in 2010. The main chunk was captured by movies like Toy Story and Alice in Wonderland. Shrek Forever After, Despicable Me, Tangled and How to Train Your Dragon were other remarkable winners on the list. Company anticipates an uptrend to continue in 2011-12.