Monday, 08 November 2010 09:02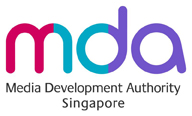 The Media Development Authority of Singapore (MDA) signed a memorandum of understanding on Friday with CJ Entertainment (CJE), Bang Singapore (Bang) and Asia Media & Technology Capital (AMTC), paving the way for a US$50 million slate of films to be produced out of Singapore over five years. The film slate, which will be primarily sourced and produced by CJE and funded through a joint venture between CJE, AMTC and Bang, is expected to generate significant activity for Singapore film companies and talents covering the complete value chain of developing, investing, producing, and promoting of successful films. Said Mr Aubeck Kam, Chief Executive Officer, MDA: "We are excited about the deal that bridges an established Singapore production company with a private Singapore media fund and a blue-chip Korean film company to build a pipeline of commercial film projects. It represents the sector's growing maturity, combining resources from players across the value chain to anchor a global pipeline and allowing Singapore media companies to take on high-value work such as executive production."
Ms Katharine Kim, Chief Executive Officer, CJE, said: "Our relationship with MDA and Bang Singapore continues to grow, develop and bring success, and we are pleased to welcome aboard our new partner AMTC for this venture. We believe this strategic Asian partnership will encourage a stronger integration amongst various talented Asian filmmakers as well as companies and expand the appeal of Asianfilms to the global market."
Dr Peter Tan, Chief Executive Officer, AMTC, said: "We are confident that the combination of our financial and commercial expertise with the film-making and production know-how of CJE and Bang will create high value, top quality films which will be successful not only in our home markets but also on the global stage. We believe that this slate fund, synergistic with our mission of making superior investments in media and technology, will continue to promote the growth of the Asian media industry."
Ms Keiko Bang, President of Bang Singapore, said: "Bang is proud to have brought together the MDA, CJ Entertainment and AMTC in the creation of a pioneering fund which we believe will invigorate and nurture the extraordinary talent we have in Singapore and across Asia. We see this as another milestone in our transition from a production house into a boutique executive production media company which will rely on our strengths and track record in concept development, fund raising and distribution. Bang believes such leadership will play a vital role in Singapore's vibrant media ecosystem and in the development of the exciting growth in Asia's media industries."
This is the third collaboration between Bang and CJE, following Neon Sign (working title), a project that was announced at last year's American Film Market (AFM) and Cooktales (working title), a project announced at this year's AFM both of which will be funded by MDA's International Film Fund.
The International Film Fund was launched by MDA in 2009 to encourage Singapore-based production and post-production companies to executive produce and/or co-produce films of global appeal with international partners.