Tuesday, 16 November 2010 10:54
nextMEDIA Toronto Announces 2010 Digital Hot List Finalists
DHL represents hottest media for video content, online property, and technology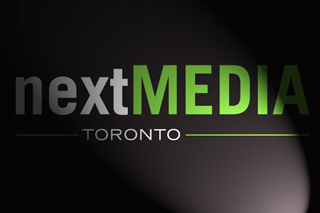 nextMEDIA Toronto is proud to announce finalists for the 2010 Digital Hot List. Winners will be revealed at the nextMEDIA conference taking place November 29th – 30th at the Design Exchange in Toronto. nextMEDIA's Digital Hot List has been the launching pad for outstanding cross-platform and online communities, including Bitchin' Kitchen, ChickAdvisor and X-Weighted.com. More than just a competition, the Digital Hot List is a partnering program that connects the hottest Canadian digital producers, emerging entertainment brands, mobile applications, games and 360 degree entertainment properties together with top ad agencies and online broadcasters. "We're thrilled to announce our six fantastic finalists for this year's Digital Hot List," says Mark Greenspan, nextMEDIA's Executive Producer. "nextMEDIA has been a launching pad for the hottest and newest products in the digital media industry, and the Digital Hot List exemplifies the best and brightest of these ventures." The nextMEDIA conference is the place where the highest growth areas of the digital industry can converge, facilitating winning relationships and creating favourable partnerships and opportunities that will help them grow and succeed.
The finalists for nextMEDIA's Digital Hot List are:
Hot Video Content:
• Stitch Media, Moderation Town, http://www.moderationtown.com
• heavyGFILMS, Le Gourmet TV, http://www.heavygfilms.com/branded/case_studies.html
Hot Online Property:
• TrendHunter.com, http://www.trendhunter.com
• Giant Step, Gogo's Crazy Bones, http://gogoscrazybones.com
Hot Technology:
• Ayogo, Healthseeker, http://apps.facebook.com/healthseeker/
• Filemobile, http://www.filemobile.com
The Digital Hot List competition focuses on digital properties in the following categories:
Hot Video Content – Do you have an original online content concept, not yet shot or produced? How about a pilot for a ground-breaking project that could take online audiences by storm? Enter the Digital Hot List for the chance to connect with the broadcasters and agencies that could make your dream a high-definition reality.
Hot Online Property – Is your website a must-visit destination for an ever-growing list of fans and followers? Have you built an online community flocking your way to get connected, informed and entertained? The Digital Hot List can help your budding brand realize its potential as the hottest next generation franchise around.
Hot Technology – Have you developed an original app or game that will leave users wondering how they ever lived without it? Does your shiny new tech show just how smart all our smartphones, tablets and computers can be? Submit your work to get it on the screens of the users who could make it huge.
For more information on nextMEDIA and the 2010 Digital Hot List visit http://www.nextmediaevents.com/toronto/the-digital-hot-list.