Tuesday, 09 August 2011 17:15
Team completes custom development/integration project for Blur Studios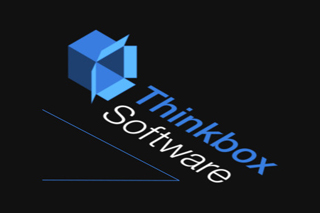 At SIGGRAPH 2011, Thinkbox Software, a top provider of creative solutions for visual artists in entertainment, engineering and design, launched a new Professional Services offering. Thinkbox clients can now tap the company as outsourced R&D to customize Thinkbox software, integrate it into their pipelines and/or develop custom software tools.
"With tight deadlines and increasingly high client expectations, studios are continually challenged with creating new and compelling imagery and managing efficient workflows while at the same time integrating new software. This is a challenge we know well, as many of us have been developing software and custom artist tools on the job for feature films for years," said Thinkbox CEO Chris Bond. "Not only do we have the expertise, but beyond our commercial software we have an extensive and diverse codebase that we can tap to customize solutions for our clients."

The company recently completed its first Professional Services projects, one of which included custom development and early access to X-Mesh, a highly specialized mesh renderer and geometry caching toolset Thinkbox has been developing that supports 3DS Max and Softimage 3D animation software, for the animation and visual effects studio Blur.
"Working with the Thinkbox team was like working with in-house programmers", said John Kosnik, technical director at Blur Studios. "They were great at finding solutions that fit our specific needs, iterations were super fast, and communication was effortless. The X-Mesh tool is flexible enough that we can use the same caching format for a multitude of plug-ins and packages. It was easily integrated into our pipeline and makes our delivery systems more dependable and consistent across the board."
Thinkbox's Professional Services team includes experienced technical directors and developers. It is led by Borislav "Bobo" Petrov, a veteran technical director and leading MAXScript developer who recently joined Thinkbox full time as Product Specialist, having worked with its team since 2003 at Frantic Films and Prime Focus VFX. The consultative service is available to clients at an hourly rate for development and integration.
"We're excited to deliver a new level of service to our clients," said Petrov. "We love to make their life easier, and with this offering we can bring a host of tools and years of production expertise to help them succeed."
Visit Thinkbox at SIGGRAPH


To discuss a custom development project or see demonstrations of Thinkbox's Krakatoa, Deadline and Frost software, SIGGRAPH attendees can find Thinkbox's suite on the Gold Level in the Fairmont Pacific Rim, minutes from the tradeshow floor. Call 1-866-419-0283 or visit
www.thinkboxsoftware.com/sales
to book a meeting, or for more information.