Monday, 15 November 2010 09:32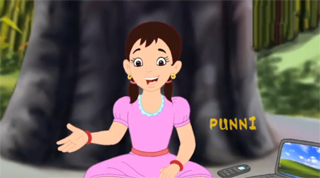 Aide et Action launched the first video of a series called Punni Ki Kahaniyan (PKK) - Bahusanskritivad at the National Children festival- ANJALI on 14th of November 2010 at Adivasi Ground, Bhubaneswar. ANJALI is hosted by Swabhiman and Mamta, Bhubaneswar based NGO working for the children with disability.

'Punni ki Kahaniyan' is a short film, produced by Aide et Action International (AEAI) South Asia to promote cultural harmony among children. This first video of a series has been made with children from various states of India, aptly reflecting our rich diversity in language, food, culture and mannerisms.

The 18-minute film is aimed at school-going urban and rural children in the age group of  eight to 18 years. It depicts various issues that touch children's lives such as bullying/ragging in school, class and culture divide, religious distinctions and individuality versus herd mentality. All this is depicted sensitively in the larger backdrop of the need for multiculturalism, and respect for India's heritage of diversity. 'Punni' is an animated character that acts as a narrator and observer.
Official Websites: Aide et Action | South Asia

Read more at: Orissadiary.com