Wednesday, 06 April 2011 15:39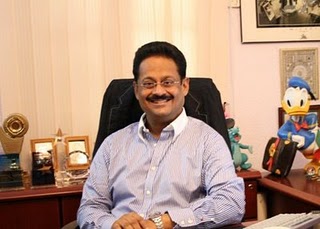 DQE, the global entertainment production and distribution company today announced the signing of a co-production agreement with France based Method Animation for a new 3D HD series 'Robin Hood - Mischief in Sherwood' targeted at children aged 6-9 years.
The Robin Hood production will comprise 52 episodes of 11 minutes each as a 3D stereoscopic CGI series and has an estimated global production budget of €8.5m. The series will be full of humour and is intended to create an entertaining experience that relaunches the iconic hero that is Robin Hood.  The audience will be taken on a journey into Sherwood Forest and discover the youthful, early years of Robin.
'Mischief in Sherwood' will follow the adventures of the 10 year old Robin Hood and his friends who are the only ones that dare stand against the silly whims and tantrums of the young Prince John.
Robin Hood is a heroic outlaw in English folklore. A highly skilled archer and swordsman, he is known for robbing from the rich and giving to the poor, assisted by a group of fellow outlaws known as his "Merry Men". The origin of the legend is claimed by some to have stemmed from actual outlaws, or from ballads or tales of outlaws. Several movies have been produced based on the stories of Robin Hood, including the recent live action movie staring Russell Crowe released in 2010.
Tapaas Chakravarti Chairman & CEO of DQE said, "Robin Hood - Prince of Thieves" as he is popularly known is one of the most loved characters in the world. This new series 'Robin Hood - Mischief in Sherwood' will be produced as a high quality stereoscopic 3D series and will appeal to kids worldwide bringing out the charm and mischief of our young hero.
This partnership with our own long term co-production partners 'Method Animation' will bring to this production the benefit of the synergies that our teams have achieved together with the production of several remarkable series such as Ironman, Little Prince, Little Nick, Skyland, Peterpan and more recently the 3D stereoscopic feature film, the Prodigies, with our sister concern, Onyx Films."
Aton Soumache, CEO of Method Animation, France said, "Adapting the legendary Robin Hood is such an exciting and challenging project. This hero is an iconic figure for audiences worldwide and will be adapted for animation to explore what has never been told before: the youth of Robin Hood. We will reboot the story of Robin Hood to create magical entertainment for the whole family specially appealing to kids aged 6-10 years. Watching 'Mischief in Sherwood' audiences will discover how he became the legendary Robin Hood'.