Saturday, 20 November 2010 15:02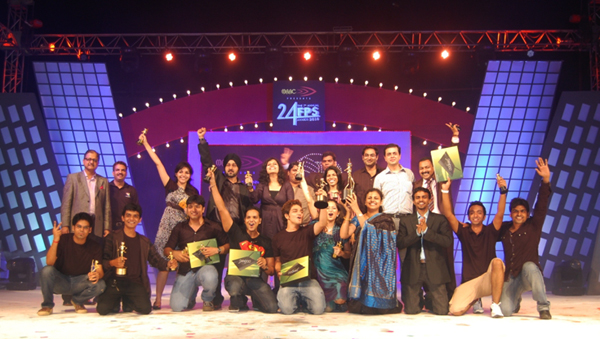 The 7th edition of India's largest Animation Awards - 24FPS organized by Maya Academy of Advanced Cinematics (MAAC) - the leader in 3D Animation and VFX training saw over 3000 animation enthusiast's descent at the SRPF grounds in Goregaon, Mumbai.

This year's award surpassed all expectations with the spectacular show that saw Metanoia, bag the coveted Best Animated Short Film - Gold award and Best Visual Effects Short Film - Gold was won by Enhaut, while Sentence won the Best Animated Short Film - Silver award and Fabians for Best Visual Effects Short Film Silver award.
The action packed show had stellar performances by Prachi Desai, along with the electrifying performances by India's Got Talent Winner's -Prince & Group and stand-up comedian, Kapil Sharma.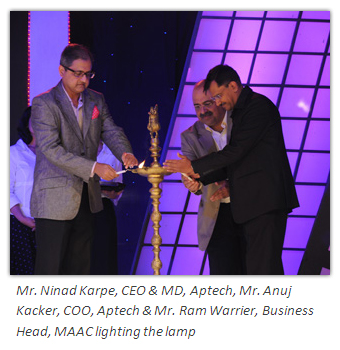 This year there were over 600 entries from countries like China, France, Germany, Pakistan, UK and the US. Over the last seven years, the event has gained momentous support from the global animation and fraternity and has been a key driver and promoter of fresh animation talent in the country.

A prestigious jury panel of 38 industry stalwarts from across the world included Shelly Page from DreamWorks, Shesha Prasad from Rhythm & Hues, Virendra Chauhan from Paprikaas Interactive, Merzin Tavaria from Prime Focus Ltd and Viral Thakkar from Pixion Studios judged the competition, upholding the historical standard of excellence that 24FPS represents.

The winners were chosen after a stringent elimination process nominating some of their best work across 32 categories.

Speaking about the awards Mr. Ninad Karpe, CEO & MD Aptech Ltd. "Our endeavor for organizing 24FPS Awards was to give recognition and appreciation to the outstanding achievers of the rapidly growing animation industry. Initiatives like these would strengthen the platform for budding talent. The proof of which can be seen in the 78 original animation movies created by MAAC students itself. Such initiatives would surely enable animation industry to reach greater heights."

This year, 24FPS Awards saw some of the finest work done by the students and industry professionals from various institutes in India and beyond. Excited about the awards, Mr. Ram Warrier, Business Head, MAAC said "Our films this year were based on the theme 'Human Values'. This year 24FPS Awards received tremendous response from India and other countries. With each passing year, we at 24FPS are witnessing a new pool of talent to be rewarded. The juries were overwhelmed by the number of entries we received from around the world. The viewer's participation has also helped us to choose one of the best works among the hundreds of entries."