Saturday, 19 March 2011 19:08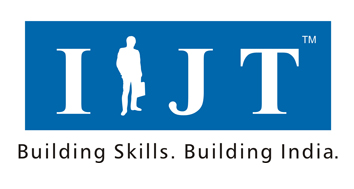 Team Lease Services, India's largest staffing solutions company and Indian Institute of Job Training (IIJT), India's fastest growing vocational skills training company will organize a job fair for youth in Bangalore The event will connect job aspirants with employers, assessment counselors and training professionals. The candidates also need to carry a copy of their recent CV.
The details of the job fair are as below:
Date:           26th March
Venue:         IIJT Education, UP royal building 2nd floor ,sampiege road ,4th cross near Malleshwaram Circle .
Time:           10 am - 5 pm
Eligibility:    Age Group 18 - 30 years
Contact:     Gunjan 9590572345
More than 1500 prospective candidates are expected to visit the day-long fair. Candidates will go through assessment and employability evaluation conducted by TeamLease and IIJT counselors. Based on requirement, IIJT will help provide necessary vocational skills training to the candidates. The Companies participating in the Job fair are K Shopper Stop, Unysis, Karvy Consultants, Synova, Convergent, IBM Daksh, iGATEetc, We are awaiting confirmation from other companies and studios as well. The IIJT – Bangalore Education fair will have openings for hardware, networking, finance and Accounts, Sales & Marketing Professional, graduates, undergraduates and many more. The Job Fair is all set to buzz with freshers and professionals with experience equally.
According to Mr. Shajan Samuel Divisional Head IIJT Education, "The IIJT job fair is expected to generate more than 1500 walk-ins, the unique feature of IIJT job fair is to synchronize Candidate Profiles and match with actual Job profile. The idea is to ensure students who meet criteria pertaining to Job profile only attend the interview so that there are fewer disappointed students, hence we are conducting a Pre registration drive to filter students, so that we give the companies who are coming for the interview qualified candidates."  This event is on a very large scale and the intent is to make this the biggest Job ever done in Bangalore in the recent Past.