Monday, 10 January 2011 14:46
Technicolor & Relativity Media Form Strategic Partnership for Range of Production, Post Production & Distribution Services
Technicolor today announced it has formed a strategic partnership with Relativity Media: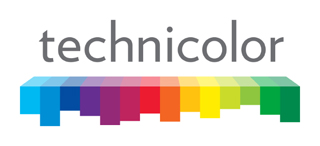 Relativity Media a media and entertainment company known for creating, financing and distributing content across all platforms, to provide a broad range of services including production, post production, release printing and distribution services for theatrical and subsequent windows.

"As partners, Technicolor and Relativity Media are both very like-minded innovators and strategic thinkers," commented Michael Joe, president of Relativity Media. "After a complete assessment of the market, we selected Technicolor because of their broad commitment to the industry, their remarkable legacy and leading digital capabilities."

Under the terms of the exclusive long-term agreement, Technicolor will provide Relativity Media with an extensive range of production and post production services encompassing visual effects and film services including 35mm trailers release printing, and front-end negative processing. Also included are theatrical distribution services across both 35mm film and digital cinema, along with marketing services. Technicolor will also be a preferred provider a number of digital services including DVD compression & authoring, media management, and digital delivery to consumers.

"We are delighted to be broadening and deepening our relationship with a fast moving partner like Relativity Media as they continue evolving their business model," said Frederic Rose, CEO of Technicolor.  "As the industry shifts rapidly to digital, we are committed to continue our investment in technology innovation to provide the most efficient and advanced workflows and services to our partners."