Thursday, 28 April 2011 15:07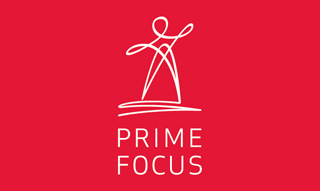 Social media and mobile technology company, Taptu and award-winning visual entertainment services company, Prime Focus have collaborated to create a short film competition to support the release of Taptu iPad, its social news reader, and its existing iPhone and Android editions.

Taptu and Prime Focus have collaborated to create the short film competition to support the launch of the free app and the first prize is a four-week internship to work alongside some of the top VFX artists in the world either in Los Angeles, New York, London or Mumbai. Prime Focus have worked on recent blockbusters films including Avatar, The Chronicles of Narnia: The Voyage of the Dawn Treader, and TRON: Legacy, and the winner will be exposed to the world of VFX with the opportunity to learn from the experts and gain invaluable skills.
From the biggest stories of the week to individual passions, Taptu iPad allows consumers to keep everything organised in a clean and intuitive design. Thanks to the company's search engine heritage, Taptu iPad goes beyond just "RSS" feeding content and instead actually recommends it, delivering related articles and allowing the discovery of new ones. The app also allows for easy navigation to any article of interest, both from the stream timeline and by a 'Rubik's Cube of news' that gives a visual preview of what's coming up next. Consumers can also 'DJ' their news by mixing streams, allowing them to instantly become a content curator.
To kick the competition off, Taptu's marketing agency Meanwhile have already created a number of films and now the floor is open to budding filmmakers to have the opportunity to create their own, with the chance to win the internship.
The remit for the films made is wide and varied and YouTube will be the platform used to receive entries. The deadline for submissions is 22 June 2011 and the competition will consist of three rounds; the first will be a public vote where the entries will be narrowed down to the 30 most 'liked'; the second will see the 30 entries posted to Taptu's Facebook page where visitors can vote by 'liking' via the thumbs up button; and on 2 August 2011, the final round will see the entries down to the final five where they'll be reviewed by the award-winning panel of Prime Focus judges and the winner will be chosen.
The competition marks Prime Focus' continued investment in promoting the creative industries and inspiring young filmmakers of tomorrow.
Competition judges:
Michael Fink – Senior Creative Director, VFX and View-D, Prime Focus, based in Los Angeles. He's a film VFX industry veteran and 2008 Academy Award-winner for his work on Golden Compass
Tareq Kubaisi – Chief Creative Director, UK, Prime Focus, based in London, Tareq was ranked number 2 in Televisuals top VFX artists poll 2010
Merzin Tavaria – Chief Creative Director, India, and co-founder of Prime Focus, based at their new state-of-the-art Global HQ in Mumbai, India, one of India's most highly awarded VFX artists, and in charge of one of the largest VFX teams in the world
Mitch Lazar – Chief Executive Officer of Taptu, responsible for the company's global operations. He appeared as a journalist on Miami Vice and was heard throughout South Korea on radio before helping launch CNN's online division in 1994. He went on to pioneer CNN Mobile and came to Taptu after heading up Yahoo!'s Mobile Europe