Thursday, 28 April 2011 16:16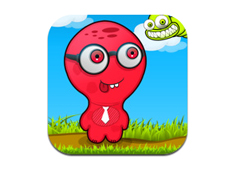 i-Lifemobitech have recently launched their new game Hitman with HD support for iPad. A new challenging arcade and adventure game is available now on iTunes appstore for download. If you are fascinated by adventurous game, then this would be an exciting option for you.
Speaking about the game Mr. Anil Reddy, MD, i-Lifemobitech said, "We are conscious that the extraordinary rate at which games turn up on the Apple App Store is really amazing, we feel happy that our App is one among those applications in App Store. Hitman HD is a fun game developed for the purpose of entertainment amongst all age groups. Enjoy playing on your iPad."
Gameplay:
It's about a great Hitman enjoying a long break on a tropical island and few uninvited guests following him to take revenge for an unusual incident that had occurred few months ago.
The player takes the role as a 'Hitman' who require shooting out enemies with unlimited number of bullets and proving his worth. The player requires to get rid of all the enemies in each stage to progress further. Also, collect bonus items like stars to score more points. The enemy attack will get gruesome as the level progresses. So the player requires tactfully killing all the enemies and become a self savior.
Features:
* 50 tough levels
* Fabulous graphics and music
* Smooth controls and touch interface
* Integrated with Game Center and Open Feint for global scoring
i-Lifemobitech is a leading software development company from Bangalore focusing on developing and delivering the best and the most incredible iPhone and iPad applications.