Tuesday, 14 June 2011 08:02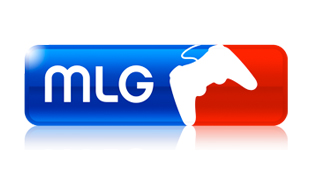 Live Online Broadcast of Weekend Tournament Serves Nearly Double the Streams of the 2011 NFL Draft
Major League Gaming (MLG), the world's largest professional video game league and largest provider of cross platform online videogame competition, shattered previous MLG records delivering more than 22.5 million stream views of the Columbus Pro Circuit weekend of competition, nearly double the reported 11.4 million NFL.com video streams consumed during the weekend of the 2011 NFL Draft.
Viewers from 164 countries watched four live streams during the three-day, double elimination tournament online at www.majorleaguegaming.com for a total of more than 2.2 million hours of video consumed. Rebroadcasts of all Columbus Pro Circuit matches are available on MLG.tv.
In addition to the online viewers, more than 16,000 fans attended over the course of the weekend and more than 1,300 players from around the world competed making it the largest Pro Circuit competition in MLG history. The Columbus competition was the second stop on the six-city MLG Pro Circuit. The tour places the most talented video game players alongside their toughest opponents as they battle for more than $1 million in prizes and stipends throughout the year.
The Pro Circuit season will continue with stops in Anaheim, CA (July 29-31), Raleigh, NC (August 26-28) and Orlando, FL (October 14-16), culminating with the national championship in Providence, RI this fall (November 18-20).  MLG is working with Streamworks to deliver live and on demand coverage of all 2011 and 2012 Pro Circuit competitions.