Wednesday, 22 June 2011 08:22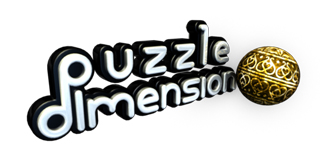 Features crisp graphics in Full HD at 60 Hz and support for stereoscopic 3D-vision. Gamers will be able to enjoy the pixel exploding puzzler on the PlayStation3 from June 28th in US / June 29th in Europe for $9.99/€9.99.

Puzzle Dimension is a "easy to learn hard to master" 3D puzzle game. The player is invited to 100 unique labyrinth-like structures. In Puzzle Dimension gravity depends on your movement, up and down are relative terms. Classic game play elements such as fire, ice, spikes, buttons and hidden sections give the player a diverse range of problems and satisfying eureka moments.
"Doctor Entertainment is excited to bring Puzzle Dimension to PlayStation®Network. Players will experience the satisfaction of Aha moments supported by dynamic audiovisuals." said Jesper Rudberg, CEO of Doctor Entertainment AB.
Puzzle Dimension has audiovisuals which blend depending on the player's progress. When the player moves the retro inspired pixel blocks explodes revealing high end graphics and the sound changes from a 8-bit chip tune to a modern version.

"Doctor Entertainment is proud to see that our in-house game engine "Traktor" is able to run Puzzle Dimension in Full HD at 60 Hz on PlayStation®3." said Anders Pistol, CTO of Doctor Entertainment AB.