Monday, 05 September 2011 11:28
AdoreStudio Ltd has announced the release of their new game "Shooting Blocks 2," a true brain twister for those who have already fallen in love with the previous version of the game.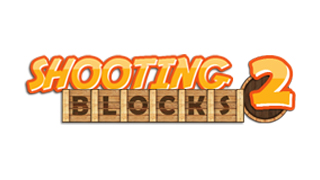 Shooting Blocks 2 is a game intended to provoke logical thinking. Each level opens with a tower of blocks standing on a platform or on non-moving blocks. The concept of the game is to destroy all empty blocks trying to save filled ones.
The fresh game "Shooting Blocks 2" is remarkable for its eye-pleasing graphics and captivating gameplay that any fan of casual games will appreciate. There are 40 levels which are divided into 2 packs. The new gaming elements added by developers and the number of lives decreased to three make "Shooting Blocks 2" much more difficult to get through. The current version of the game is designed for both Windows and Mac OS and is available for direct download at http://www.adoregames.com/shootingblocks2/. The game is absolutely free, safe and easy to install.
As for the future plans, AdoreStudio developers are going to release some new packs for "Shooting Blocks" with more difficult levels and some new options, taking into account the opinions of the game players. The company is looking forward to receiving users' feedback and ideas on the game's improvements at http://www.adoregames.com/
"Shooting Blocks" is not the only project AdoreStudio is working on. The company is developing some other free games at the moment and new products will be released in autumn this year.
What is more, AdoreStudio developers are thinking about adapting their games for some other platforms, such as iPhone, iPad and Android.