Thursday, 04 November 2010 07:50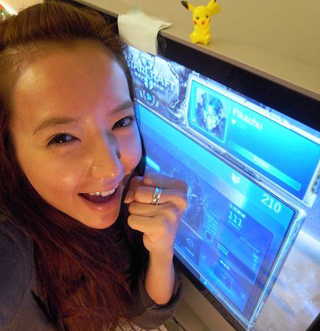 In the second session of the European Electronic Sports League "Star Craft 2" Women's Cup, the winner is Peiling Liao; English name is Linda, who is from Taiwan, China.
Linda beat the player from the Czech and won the champion on European time on October 31.Before this she had won over 27 countries' players in 4 hours. This is the first time of Taiwan's female players won the International Competition Champion.
Linda is a singer, actor, music VJ in Taiwan, China. She also has been a host of Kaohsiung City Games, and good at RAP, singing, dancing, ball games, but the most favorite is to challenge. Linda has played games more than ten years, is online game master.
ESL is Europe's largest, oldest of the Electronic Sports League, and holds variety of e-sports projects, also including the "Star Craft 2" Women's Cup.

This Competition is one to one by five maps such as Xel'Naga Caverns, Steppes of War, Lost Temple, Jungle Basin, and Shakuras Plateau. From the beginning of the "Star Craft 2" Women's Cup she beat Austria's Precious; Sweden's Madde, Sweden's Laejten then advanced the semi-finals, defeated Turkey players Amaterasu in the semi-finals tournament. In the championship battle, LINDA record to two wins a victory over the Czech' Dzejna.