Tuesday, 01 March 2011 08:07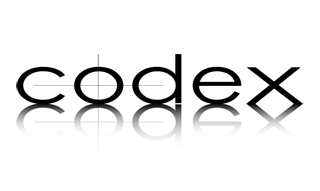 Codex Digital, the leading developer of digital media recorders and media management systems for film and television production, today announces that ARRI CSC, a subsidiary of ARRI, Inc. and the largest, full-service camera equipment rental group in the USA, has made a significant investment in Codex onboard recorders and other equipment and will soon have them available for rental. Codex Digital recently became the first company to receive ARRI's ARRIRAW T-Link (Transport Link) certification, confirming the ability of its recorders to record raw data from the ARRI Alexa film-style camera. Its recorders are similarly certified for recording ARRIRAW from the ARRIFLEX D-21 camera for the Codex Studio Recorder.

"We are very pleased to be working with ARRI CSC and to help them service their customers with their digital production needs," said Codex Digital Vice President for Market Development Sarah Priestnall. "ARRI's Alexa, particularly with ARRIRAW, has generated enormous excitement in the industry, and pairing the camera with Codex recorders results in a camera-to-post solution that is production proven, and unparalleled in its quality, flexibility and performance."

ARRI CSC, which has rental facilities in New Jersey, Florida, North Carolina and Los Angeles, offers a variety of digital recording solutions to support its extensive digital camera inventory. They also offer a full range of lenses, film cameras and accessories, as well as a substantial selection of lighting and grip equipment.