Friday, 22 April 2011 11:24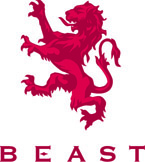 Beast, one of the nation's top editorial facilities, has added a motion graphics division to its San Francisco location. Fronted by Joe Macken, who possesses over 10 years of post production experience, and Ben Kopman, a Berkelely native with over 10 years of experience in 2D and 3D motion graphic design, Allied's motion graphics service offering will bolster Beast San Francisco's already strong editorial service offering. Allied's addition allows Beast to service a wider variety of projects. "The creation of Allied gives us an opportunity to work on larger, more project-oriented jobs. It's an exciting opportunity," said Macken. Allied's formation also gives Macken and Kopman a long sought-after opportunity to work together. "We've been friends for a long time and have very complementary styles, so working together is something we've always wanted to do," offered Kopman.

Says Beast Executive Producer Jon Ettinger, "This is a market-driven initiative that acknowledges the organic growth in motion graphics and design in San Francisco. It's an exciting evolution for the San Francisco community and the post production community at large."