Tuesday, 08 February 2011 08:41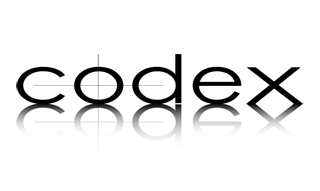 Codex Digital's Digital Lab and Onboard Recorders were recently used in conjunction with a new On-Set Dailies solution, developed by Budapest-based Colorfront, to produce digital dailies and other deliverables on the set of "Styria," a Hungarian feature film production that is believed to be the first ever shot with the ARRI Alexa camera in ARRIRAW format. The groundbreaking workflow enabled the filmmakers to capture full 2880 x 1620 pixel resolution uncompressed, 12-bit raw Bayer sensor camera data (via Codex Onboard Recorders), quickly produce and grade dailies for review (as well as other deliverables), and generate archival media while reducing costs and avoiding many time-consuming steps associated with traditional production.
"We believe this film marks a new milestone in file-based production," said Codex Digital Managing Director Marc Dando. "Codex and Colorfront have carried on an intensive collaboration to ensure our products work well together and result in a smooth and seamless workflow for digital film production using ARRI Alexa."
"The combination of these technologies results in image quality that is superior to anything previously possible with digital cameras," added Colorfront Managing Director Aron Jaszberenyi. "We believe that many films will follow this same path in the year ahead. It results in beautiful images without many of the costs and hassles associated with traditional post production."
"Styria" is a horror film inspired by a 19th century vampire tale by Irish novelist Sheridan LeFanu. Directors Maurichio Chernovetzky and Mark Devendorf shot the film in Hungary in a production spanning 25 days.
The Codex Digital Lab was used to offload media from Codex data packs attached to the ARRI Alexa digital film camera and then deliver it to the Colorfront On-Set Dailies System via a high-speed 10GbE connection. The Colorfront system was then used to screen and grade the dailies using a Christie 2K digital projector and a 7-meter cinema screen.
Sync sound dailies in both Apple ProRes 422 and H.264 QuickTime formats were provided to the producers in Budapest and Los Angeles using ARRI's Webgate digital dailies service optimized for web delivery, iPhone and iPad. The ARRIRAW digital camera negative was archived to LTO-5 tape. Dailies grades applied during production will serve as the starting point for final DI grading to be completed at Colorfront's facility in 2011.