Thursday, 03 March 2011 09:47
WinkBall Train 20 Locals to Bring Their Citizen Video Coverage to the Streets of India for Cricket World Cup 2011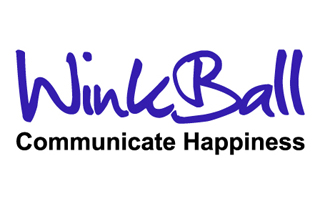 The Cricket World is in a complete spin with the sport's top event, the Cricket World Cup now in full swing. Straight from the streets of India, WinkBall.com, the UK's no. 1 video website, have brought their exciting video coverage to the event and captured all the emotion and passion of Cricket World Cup 2011. With a host of countries competing in this esteemed sporting event, this has brought an array of visiting nations from across the world to experience and be part of this prestigious tournament. The many travelling fans who have come to India have shared their feelings through the emotional power of online video thanks to http://www.WinkBall.com. WinkBall and their worldwide network of street reporters have been speaking to the people who matter in this event, the fans. Straight from the streets of host nation India, locally trained video reporters have brought WinkBall's unique video coverage to the Cricket World Cup and found what out the fans thoughts on this exciting sports event.
WinkBall Reporters in India have spoken to fans from England, South Africa, New Zealand, India and even as far as America (a country not known for its popular support of cricket). With each fan, WinkBall video reporters have been recording their passion as it happens before and after games and documenting the mood online.
With the tournament well underway, there has been much to talk about; England's exciting draw with India, the Master Blaster Sachin Tendulkar's century and much more. This has got the fans talking and WinkBall have been right there to record every bit of emotion from the fans. Speaking to WinkBall reporters, fans have described this Cricket World Cup as extremely exciting and so far it has been one to remember.
WinkBall's exciting and revolutionary video coverage has once again provided people with a fascinating insight into an event and presented a unique and different perspective of the tournament. With its citizen video footage, WinkBall has presented a story that is even bigger than the cricket itself - the one that tells the viewpoint of the fans, the people that really matter. WinkBall's coverage so far of the Cricket World Cup 2011