Wednesday, 06 April 2011 08:12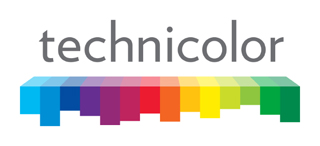 Technicolor announced the launch of its next-generation dailies solution that facilitates and greatly enhances the viewing of dailies content on desktop, laptop and mobile device including iPad and Android tablets. Designed with industry professional's input, ShareVUE™ gives all production stakeholders the flexibility to remotely view, comment and share content, playlists and other production information and metadata on portable devices, wherever and whenever needed.  The new dailies solution provides a secure and immersive viewing platform for dailies and other production information, and an intuitive user experience along with pristine visual quality. "We continue to invest in technology and innovation to support the creative community," stated Claude Gagnon, president of Technicolor's Creative Services division.  "ShareVUE maintains the highest viewing standards along with security, and the integration of mobile viewing solutions that have exploded this year."
Specific features delivered by ShareVUE include:
COLLABORATIVE

A central hub to remotely view projects, dailies, photos, and other production materials while sharing time-stamped comments and playlists.  Multiple users can follow a project and be up to date on production activities in one place across all of their viewing devices.
FLEXIBLE

A single encode for the customer that is then transcoded and optimized behind-the-scenes to maximize visual quality for each supported device; and easy set-up of specific business rules adapted to each project's specifications.
SECURE

Streaming-only model ensures security of the media. Robust content protection protocols providing peace of mind with a combination of sophisticated link encryption protocols, content scrambling and dynamic watermarking techniques.
AGNOSTIC

Compatible with both iOS (4.0+) and Android (3.0+) devices; HTML5-supported web browsers.
IMMERSIVE

Access to advanced features with a simple, user-friendly interface; preservation of important production metadata.
Technicolor's ShareVUE Dailies solution is scalable to the largest productions; for broadcast and theatrical features, independent, and commercial productions alike. Technicolor is working with Sorenson Media's Squeeze Solution Pack to facilitate cloud-based scalability.