Friday, 01 April 2011 08:01
Award-winning editor has cut spots for McDonald's, Blue Cross/Blue Shield and other top brands.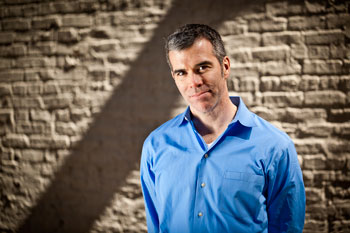 The Colonie, the post production boutique, has added editor Tom Pastorelle in the first step in their expansion. An award-winning editor, Pastorelle arrives from Foundation Content where he cut commercials, music videos and other work, the former including spots for such brands as McDonald's, Hampton Inn and Blue Cross/Blue Shield. He also has experience in features and short films in a career that began with the editorial house Cutters. "We are always looking for new editorial talent, but it is very important to us to maintain the chemistry and team spirit we have here," said The Colonie editor and co-founder Brian Sepanik. "Tom is a perfect fit. We were impressed with his work, his work ethic and his demeanor; he'll help us make this a stronger company."

Sepanik added that The Colonie is planning to bring on additional editors and to add new space and editorial resources to accommodate the recent growth of its business. "We are thrilled with the way we've grown," he observed. "We have been fantastically fortunate to have worked with a lot of great agencies and to have seen our business consistently grow."

Pastorelle is a Chicago native and a graduate of Columbia College. He spent 12 years at Cutters before joining Foundation Content in 2006. At Cutters, he won Telly Awards for his work for Wolverine Boots and American Family Insurance. He also won Best Editing honors at the 2006 Midwest Film festival for the independent feature Repetition.

Regarding his move to The Colonie, Pastorelle said that he was attracted by the company's reputation for quality and integrity, and its focus on editorial. "There's great energy here," he said. "It's a wonderful opportunity for me to continue to support my current clients, while gaining exposure to potential new clients and new accounts."