Thursday, 24 March 2011 14:40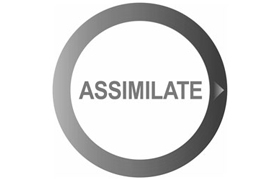 ASSIMILATE, a leading provider of powerful post-production tools for RED and other digital workflows, today announced it has selected Sniper Systems & Solutions Pvt. Ltd. to be the exclusive sales partner for ASSIMILATE's SCRATCH® product line in the region of South India. Sniper is also responsible for the first level of support to all ASSIMILATE customers, both current and new users. ASSIMILATE, with headquarters in Santa Clara, CA, has sales, support, and technology teams located around the world.
"We enjoyed a record year of SCRATCH sales and growth in 2010, and Sniper Systems has the industry and technology expertise that will help continue this record pace in India," says Nacho Mazzini, VP Worldwide Sales at ASSIMILATE. "The post-production market in India is substantial, and SCRATCH gives these artists the digital tools and workflows that will enable them to be more creative and productive, while maintaining cost-effectiveness and achieving a higher level of quality in their productions."

S. Velmurugan Director of Sniper systems & Solutions stated, "As the production and post production markets turn increasingly to RED and other file-based workflows, ASSIMILATE with SCRATCH is ideally positioned to further its global success. We are excited about representing ASSIMILATE in South India, and making SCRATCH, with its innovative and proven toolset, easily available to our customers who are creating world-class content. The immediate access of SCRATCH, along with hands on support and training by our ASSIMILATE experts, promises a rapid expansion of users within the Sniper ecosystem."

ASSIMILATE is a leading force in the global digital cinema revolution, developing and delivering digital technologies that are rapidly transitioning the entertainment markets from the use of film and an optical post-production to affordable high-performance digital cinema processes that enable increased productivity and an up-tick in profits. SCRATCH offers filmmakers, creative artists, and post-production professionals the most advanced, cost-effective, real-time, end-to-end digital and 3D stereo workflows, including Epic, RED MX, RED MX-3D, ARRIRAW, DPX, AVID MXF, film, and HD/SD.