Monday, 06 June 2011 19:43
GamerLive.TV to Broadcast Exclusive Game Debuts, Expo News, Developer and Celebrity Interviews, and Conference Events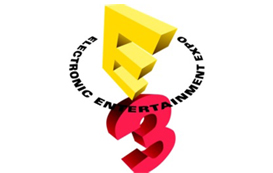 NVIDIA today announced that GamerLive.TV, an online provider of videogame, entertainment and lifestyle content, will be the first media organization to broadcast news and updates from the E3 2011 conference in stereoscopic 3D for NVIDIAR 3D VisionT users.
E3 Expo (June 7-9, 2011, Los Angeles Convention Center) is the premier annual trade show for the computer and video games industry, used by many game and hardware developers to showcase new titles and game-related gear.
Beginning today and continuing through June 9, GamerLive.TV will issuemore than 50 high-quality 3D videos of the latest E3 news, including game launches, booth demos, 3D game captures, celebrity interviews, Expo events, and VIP parties. It will also post exclusive interviews with the world's top game developers, including representatives from Activision, Capcom, Disney, Electronic Arts, Sega, THQ, and Ubisoft.
The videos will be available on GamerLive.TV's YouTube channel, www.youtube.com/GamerLiveTV, as well as at GamerLive.tv/E3-3D. In addition, NVIDIA will showcase the videos at 3DVisionLive.com/E3 , and will post regular updates on Twitter (@NVIDIAGeForce ) to alert users when new videos become available.
3D Vision users will be able to view all of the E3 videos in rich, high-quality stereoscopic 3D on their NVIDIA 3D Vision PCs and notebooks when using the latest version of the Mozilla Firefox Web browser.
To view YouTube stereoscopic 3D videos, an NVIDIA 3D Vision-equipped PC or notebook and the latest NVIDIA GeForceR drivers (version 275 or above), are
required, as well as Firefox (version 4 or above), which includes support for HTML5 video streaming. Users will also need to select the HTML5 viewing option when viewing a YouTube 3D video:
http://www.youtube.com/select_3d_mode.
For more information about how to view YouTube videos with 3D Vision, visit: www.3dvisionlive.com/3dv-html5-detection.