Wednesday, 22 June 2011 08:10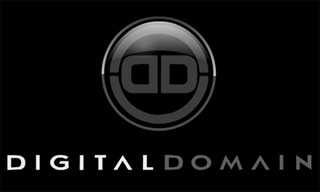 Digital production company Digital Domain announced today that Jeff Barnes, co-founder and former CEO of The Computer Café Group, has joined the company to lead its In-Three stereo conversion business. In his new role as vice president and general manager of stereo visual effects production, Barnes will work with filmmakers to optimize stereo 3D digital production from start to finish.

Digital Domain's parent company, Digital Domain Media Group, acquired In-Three in 2010 to integrate Dimensionalization technology into Digital Domain's visual effects and digital production services and to offer new 2D-to-3D conversion services. "Stereo is a powerful medium for storytelling," said Barnes. "Digital Domain understands that 3D conversion is not an afterthought or a standalone process -- it's most effective when it's part of the initial shot design, as it's essentially a visual effect. I'm excited to join a company with Digital Domain's depth and expertise in digital production, as well as in artistic and technical talent."

Barnes co-founded The Computer Café Group in 1993 and oversaw the operations of its feature film visual effects division, Café FX, and commercial studio The Syndicate. He also provided management support and development input for Sententia Entertainment, the company's feature film production division.

As a visual effects producer and production executive, Barnes' credits span more than 85 films including Alice in Wonderland, Harry Potter and the Forbidden Journey, G.I. Joe: The Rise of Cobra, Evan Almighty, Spider-Man 3, Ghost Rider, The Departed, Pan's Labyrinth, King Kong, Memoirs of a Geisha, Mr. and Mrs. Smith, Sin City, and The Aviator. He was also executive producer on Sententia Entertainment's feature film Danika, and served as a production executive on Guillermo del Toro's feature Pan's Labyrinth, which received three Academy Awards® and was produced in association with Sententia. He is a member of the board of directors of the Visual Effects Society.
"Jeff has expertise in both visual effects and stereo," said Digital Domain CEO Cliff Plumer. "Our clients will get the benefit of that expertise as he brings together the skill and talent of In-Three's conversion artists and Digital Domain's visual effects teams to deliver well-integrated 3D experiences."