Thursday, 26 May 2011 10:38
Company Taps Information Technology Veteran to Drive Worldwide Sales of Glasses-Free 3D Mobile Products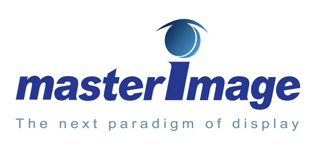 3D technology company MasterImage 3D, Inc announced today that Winston Chen has joined the company as Vice President, Display Sales. Chen is a seasoned leader in sales, business development, marketing and engineering management.  With over 25-years of industry experience, he is recognized for building OEM and ODM relationships with successes in smartphones, desktop, STB and TV businesses.  He will lead worldwide sales efforts for the company's 3D mobile display and content creation products.
MasterImage 3D invented, patented and mass-produced the cell-matrix parallax barrier, the leading 3D technology for auto-stereoscopic 3D mobile display. The company enabled one of the world's first glasses-free 3D mobile phones and is in development to deliver additional smartphones and tablets equipped with its 3D displays in 2011.
Chen joins MasterImage 3D most recently from semiconductor company PLM where he was VP, Worldwide Sales and Marketing.  Prior to that, he served as VP of Worldwide Sales at Qpixel and VP of Strategic Sales at ATI.  Under his leadership at ATI, his team received "DTV Sales of the Year", the "ATI Award of Excellence" for serving North America OEMs such as Apple and Gateway/eMachines, as well recognition for achieving the Sony DTV "Supplier of the Year" award, first DTV wins at Samsung, the first STB win at Humax, the first smart handheld win at HP and the first smartphone win at Lenovo.
Chen holds an MBA from Santa Clara University, as well as a master's degree in Electrical Engineering and a bachelor's degree in Electrical Engineering with Summa Cum Laude from the University of California, Los Angeles. He is co-author of a US patent, and served as the Chairman of Program Committee and Treasurer for the Silicon Valley Chapter of the IEEE Consumer Electronics Society.
"Winston's vast experience and history of success in the components business, working for fast-developing business units and bringing together a broad range of relationships throughout the ecosystem make him an ideal fit for MasterImage," said Roy Taylor, MasterImage 3D EVP and GM, Display. "His undeniable track record and passion for building ground-breaking partnerships mark him as a natural leader and we're excited to have him join us to take our Display business to the next level."