Wednesday, 10 November 2010 09:17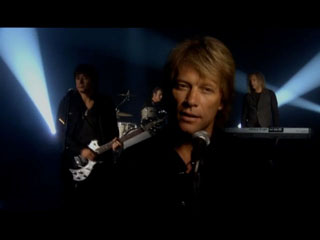 Continuing a relationship that spans more than two decades, MERGE@Crossroads Director Wayne Isham recently lensed the latest video for rock mainstay Bon Jovi. While What Do You Got?  features the same quality production as all of Isham's videos for the legendary band (stretching back to Livin' on a Prayer), this latest clip features one important distinction: it's filmed in stereoscopic 3D. What Do You Got? is a tale of money, fame and disillusionment set to Bon Jovi's latest power ballad. The video stars a fabulously rich and publicly admired couple - including a special appearance by actor Wes Bentley of American Beauty fame, and actress Scottie Thompson - who, in spite of their constant attention from paparazzi, their opulent mansion, and their jet-setting lifestyle, are profoundly unhappy and estranged from one another. Isham perfectly captures that tension by alternating shots of the couple grinning in public settings - a gala red carpet, a photo op before boarding a private jet, their children's extravagant birthday party - and then turning away from one another in private, sleeping in separate bedrooms, even in hotels. Shots of Bon Jovi rocking on stage - and asking "What do you got if you ain't got love" repeatedly - cut periodically into the footage and appear on Sony TVs and other Sony devices that the couple uses along the way. The spot ends when the couple exchanges a rare but sincere smile as they pass dazzled newlyweds in a hotel lobby.
This is not the first foray in to the 3D realm for the Crossroads roster; director Mark Pellington directed the feature film U23D. MERGE Director/DP Tom Krueger, who was the cinematographer on What Do You Got? also lensed the U2 film.
Isham shot the video as Native 3D with a 3Ality Rig and Sony 1500RS cameras. He then worked with Sony on the production, creating both 2D and 3D versions.
"I dug the 3D process, and it was awesome to execute it with long-time friends and collaborators Bon Jovi," noted Isham. "We've worked together a long time, evolving and growing, so I'm happy to continue that tradition with the new medium of 3D."
Read more: http://www.trustcollective.com/portfolio/content/crossroads_bonjovi.php#ixzz14qcVlUMo
Attribution: Written content created by TRUST: http://www.trustcollective.com
Under Creative Commons License: Attribution Share Alike