Friday, 08 April 2011 09:13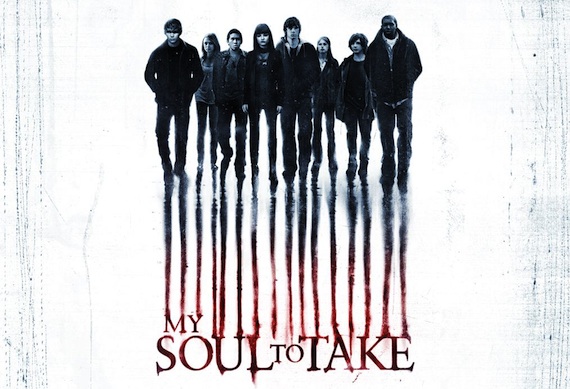 Technicolor announced that Momentum Pictures has utilized Technicolor's 3D quality analysis service, Certifi3D, to ensure their recently licensed 3D film, My Soul to Take was of the highest quality 3D when delivered to various screen sizes from theatrical to mobile.

"Technicolor's Certifi3D service provided us with a comprehensive set of objective criteria to ensure the highest quality of our 3D content before delivery to our broadcast and online platform partners," said Nick Smith, VP of TV and New Media Sales, Momentum Pictures. Certifi3D, which is being demonstrated at the National Association of Broadcasters (NAB) Show 2011 in Las Vegas, Nevada April 11-14, was created to ensure that 3D material meets minimum comfort requirements before it is delivered to consumers.  As part of the service, Technicolor evaluates each shot against a set of objective criteria for stereographic reproduction, including a 15-point quality checklist to identify common errors in production that result in suboptimal 3D content.

Technicolor worked closely with Momentum Pictures to analyze and adjust the 3D content based on the display medium to meet distributor specifications.  Momentum Pictures delivered their first 3D title, My Soul to Take, on time with confidence that their content was of the very highest 3D quality.

"High quality 3D content is such an important issue in our industry right now," said Pierre (Pete) Routhier, Technicolor's Vice President for 3D product strategy and business development. "We are very committed to taking a proactive approach in support of the industry to ensure a consistent and quality end-consumer 3D experience."

The Certifi3D service is geared towards broadcasters, network service providers and content owners, with the goal of delivering high quality, comfortable 3D experiences to end consumers. Technicolor also offers training programs to broadcasters and content creators to help them migrate their production and post-production techniques from traditional television to the three-dimensional medium.

Technicolor is a leader in providing an array of 3D services to its media and entertainment customers ranging from 3D visual effects, post production, Blu-ray 3D services, and 3D VOD encoding to mobile 3D.