Thursday, 30 June 2011 09:10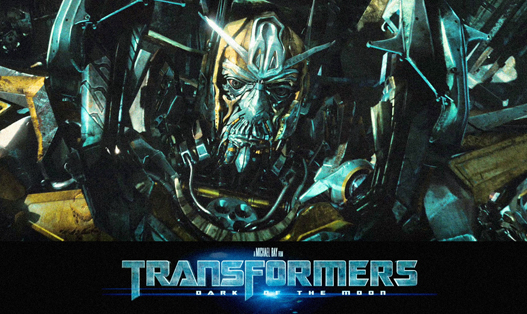 Prime Focus has converted over 230 shots into stunning 3D for the much anticipated Paramount Pictures stereoscopic release 'Transformers: Dark of the Moon'. The film is directed by Michael Bay and stars Shia LeBeouf, Rosie Huntington-Whiteley and Tyrese Gibson.
In 'Transformers: Dark of the Moon', the Autobots, led by Optimus Prime, are back in action, taking on the evil Decepticons, who are determined to avenge their defeat in 2009's 'Transformers Revenge of the Fallen'. In this new movie, the Autobots and Decepticons become involved in a perilous space race between the U.S. and Russia, and once again human Sam Witwicky (LeBeouf) has to come to the aid of his robot friends. There are new characters too, including a new villain in the form of Shockwave, a longtime "Transformers" character who rules Cybertron while the Autobots and Decepticons battle it out on Earth.
Prime Focus completed the 2D to 3D conversion under the supervision of Co-Producers Tracy Takahashi and Tiffany Smith, Stereo Supervisor Justin Jones and Creative Director Jeremy Nicolaides. Deploying its global View-D™ conversion team - led out of the Prime Focus Hollywood office - artists in Los Angeles, Vancouver and Mumbai delivered shots via the Prime Focus' 'Global Digital Pipeline™'. In all, Prime Focus completed thirteen minutes of stereoscopic work that included the conversion of VFX shots and non-VFX shots. Also, the process was used to adjust the overall depth on some shots that were captured on-set with a 3D camera. This gave the film's Producers and Supervisors the freedom to design and sculpt the 3D according to their vision. Prime Focus converted sequences that included an exciting, high-speed freeway chase and an intense fight sequence.
Says Jones, "Our goal was to help Michael Bay realize his vision for the film. Stereo conversion offers filmmakers the creative freedom to work fluidly through the process, something that blends naturally with Bay's style. The Transformers franchise continues to give fans an incredible movie-going experience and seeing the action in 3D feels right; the way that films like this were meant to be seen. It's a really exciting project that we're very proud to be part of." Adds Nicolaides, "To be a part of a film that is looking to raise the bar in the 3D industry is a fantastic opportunity. Our guys did a great job and the work looks amazing!"
Prime Focus has an extensive history working on stereoscopic projects and continues to be an industry leader in developing new stereo and stereo conversion technologies.
The company has delivered 3D work on films such as 'Avatar', 'Green Lantern', 'Shrek', 'TRON: Legacy', 'The Chronicles of Narnia: Voyage of the Dawn Treader' and 'Star Wars: Episode 1 - The Phantom Menace'.