Thursday, 30 June 2011 09:01
DGA and Editors Guild Join the International Cinematographers Guild and Sony in Effort to Spread the Creation of High-Quality 3D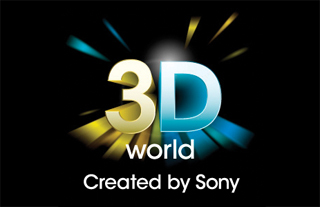 Sony 3D Technology Center today announced that it is expanding its 3D Master Class, which offers professional training in the tools and techniques for making 3D content, in collaboration with the Directors Guild of America and the Motion Pictures Editors Guild. The two guilds join the International Cinematographers Guild in offering member training opportunities at the Sony Pictures Studios facility, which is run by Sony Corporation of America.
The new courses run in two tracks: one designed for directors of feature films and editors of feature films and television shows and one with a continuing focus on cinematographers, camera operators, stereographers and convergence assistants. Courses are taught by noted 3D professionals Grant Anderson and Matthew Blute (stereographic supervisors) and Buzz Hays (3D producer) and feature in-classroom and "hands on" training elements for both tracks. Working guild members who match program parameters are invited to take the course.

"We appreciate Sony's efforts to provide special training for DGA members who are working in 3D," said Jay D. Roth, National Executive Director of the Directors Guild of America. "The course being offered by the Sony 3D Technology Center has been specifically tailored to the needs of directors – providing a firm background in all the technical details of working in 3D while still orienting the course to meet the creative needs of directors."
"Sony's 3D class has been a gift for us as we learn the language of stereo pictures. We're looking forward to working side-by-side with our fellow guild members in the new session," said Steven Poster, ASC, National President, International Cinematographers Guild, Local 600. "The cameras are evolving, the rigs are evolving, and what I'm seeing now is a move away from the idea of relying on 3D, for 3D's sake, and on the use of 3D to tell a story, which is very exciting."

"We are extremely pleased to offer this opportunity to train our members who will be working in 3D as this exciting format takes hold in our industry," said Daniel T. Cahn, A.C.E., President of the Motion Picture Editors Guild. "Editors play an integral role in fulfilling the vision of any production, and it is imperative that they remain at the forefront of state-of-the-art post-production technology, including stereographic filmmaking."

"It is our privilege to work with this industry's respected guilds to offer this comprehensive professional 3D training program," said Chris Cookson, President of Technologies, Sony Pictures Entertainment and Chief Officer, Sony 3D Technology Center. "Despite the skeptics, we have seen incredible stories told in 3D and firmly believe there are endless more yet to come. We are honored to see the artists and craftsmen in our classes embrace this new medium with passion, dignity and creative force more and more each day."

Sony Pictures has been at the forefront of the modern 3D revolution and continues to lead in 3D content development and delivery across its business. Sony Pictures' visual effects and digital productions group, Imageworks, has worked in modern 3D longer than anyone else in Hollywood. Columbia Pictures, Sony Pictures Animation and Screen Gems have all produced films in 3D release by Sony Pictures Releasing International. Sony Pictures Home Entertainment released the first Blu-ray 3D™ available at retail.