Wednesday, 27 July 2011 12:20
IMAX Adds New Installment of the Spider-Man Motion Picture Franchise to Its 2012 Film Slate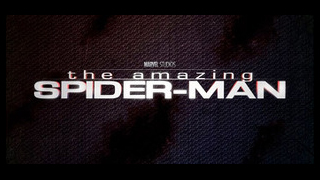 IMAX Corporation, and Sony Pictures Entertainment today announced that the highly anticipated 3D action-adventure, The Amazing Spider-Man, will be released to IMAX(R) theatres simultaneously with the film's worldwide release on July 3, 2012. To date, the Spider-Man motion picture franchise has generated more than $2.5 billion in worldwide box office receipts. The last two installments of the franchise were also released in IMAX.
The Amazing Spider-Man stars Andrew Garfield, Emma Stone, Rhys Ifans, Denis Leary, Campbell Scott, Irrfan Khan, Martin Sheen and Sally Field. The film is directed by Marc Webb from a screenplay by James Vanderbilt, Alvin Sargent and Steve Kloves, based on the Marvel Comic Book by Stan Lee and Steve Ditko. Laura Ziskin, Avi Arad, and Matt Tolmach are producing the Marvel Entertainment production for Columbia Pictures.
"We couldn't be more excited to be able to offer this extraordinary new Spider-Man adventure in IMAX," said Rory Bruer, President Worldwide Distribution, Sony Pictures Entertainment. "Marc Webb and the entire production team have been working tirelessly to deliver a 3D motion picture that will take the Spider-Man experience to a whole new level. Audiences will literally feel like they are swinging through the streets of New York and that will only be accentuated when seen in IMAX."
"I was blown away after getting a sneak peek at some early footage for The Amazing Spider-Man and this latest installment in the iconic franchise is a perfect DNA match for IMAX," said Greg Foster, Chairman and President, IMAX Filmed Entertainment. "The film is an important addition to our 2012 film slate and we're excited to be working with Marc Webb, Avi Arad, Matt Tolmach and the team at Sony Pictures Entertainment to take IMAX and Spider-Man fans around the globe on this next adventure in IMAX 3D."
The IMAX release of The Amazing Spider-Man will be digitally re-mastered into the image and sound quality of The IMAX Experience(R) with proprietary IMAX DMR(R) (Digital Re-mastering) technology. The crystal-clear images coupled with IMAX's customized theatre geometry and powerful digital audio create a unique environment that will make audiences feel as if they are in the movie.