Friday, 10 June 2011 09:11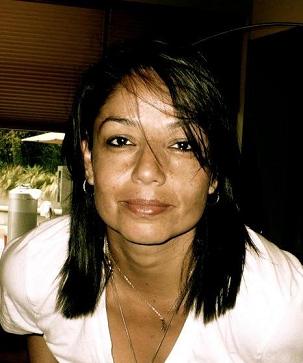 Executive Producer Marie Soto has partnered with the Spatial Harmonics Group, a visual effects and creative content development studio. Soto, who has an extensive background in visual effects and post production, will manage new business development and sales for the company, whose recent work includes visual effects for the film Green Lantern and advertising projects for AT&T, Lexus and Toyota's Scion.

"Marie is a dynamic and talented executive producer with an impressive background in production and sales," said SHG founder Wayne England. "We are thrilled to have her." Soto's background includes senior production and sales roles with Belief Design, Riot and @radical media.
The company was founded last year by England, who serves as Creative Director and VFX Supervisor. Operations Director Will Shepherd and Technical director Attila Zalanyi joined soon thereafter as partners and, since then, the company has been strengthening its production capabilities and staffing notable FX leaders in order to provide the industry with first-rate VFX solutions.

"Over the past few months our companies pipeline has matured to tackle the handling of large effects packages for film as well as the diverse work needed in high-end commercials," England noted. Additionally, it is developing its pipeline to include the ability to work with satellite production facilities around the world.
England added that SHG continues to develop proprietary software tools for creating unprecedented fluids and particle effects - some of which will be revealed in the Green Lantern feature. In addition SHG has been working closely with a number of leading software developers (eg. Shotgun Software, Thinkbox Software) to help develop tools for use in the transforming global VFX landscape.
Spatial Harmonics Group's partners, who met while working on the film 2012, have expertise in design, direction, VFX supervision, animation, rendering (including "photo-real" cars) and especially dynamic FX. Ultimately, the company aims to offer a one-stop solution for large and small visual effects productions in the film, advertising, game, and new media industries.