Friday, 12 November 2010 15:47
Page 2 of 4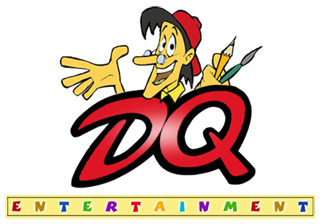 The Group has delivered revenue growth at a CAGR of 27.85% during the last five years and current trading results are consistent with our budgeted results for the full financial year 2010-11.

More recently the Group has focused on its strategy of IP lead development which has been critical in maintaining momentum and enhancing our reputation and product offering in an increasingly value driven business.

In line with our strategic business plan to work globally with knowledgeable and resourceful business partners, recent months have seen us conclude multiple alliances all over the world with the objective of unlocking greater value from our own IPs. We have conclusively demonstrated high growth potential from:

1. Development and co-development of classical, popular and iconic intellectual properties such as The Jungle Book, Peter Pan, Lassie, Iron Man - II, Casper - II and others and

2. Licensing for TV, consumer products and publishing;

Going forward besides a large number of TV productions we will also focus on development, production and distribution of stereoscopic animated feature films with global partners, as well as further our objective to generate multiple revenue streams for licensing, publishing and merchandising. Significant progress has been made for two such productions.

The inherent technological prowess of our production teams have helped to increase productivity and create a robust production pipeline capable of simultaneously handling multiple productions. With the recent success of The Jungle Book and the excellent ratings on TF1 in France, our creative expertise has also now been proven beyond a doubt and allayed any skeptism that may have existed. 

As per the industry trends, more than 60% of the deliveries happen during the peak season starting from September onwards until the beginning of March during the second half of the year. Continuing in the trend, DQE has achieved close to 40% of its aggregate turnover during the first half of the financial year 2010-11 while second half is well on the way. 

Overview:

I am pleased to present strong interim results for the six months ended 30 September 2010.

DQE is expanding its footprint of production, client-partner relationships, licensing, merchandising and publishing worldwide; testimony to this was DQE's resounding success at the MIPCOM Festival - 2010 with lot of sensational events taking place and deals been signed.

Two of DQE's own IPs 'The New Adventures of Peter Pan' a 3D CGI stereoscopic animated series and 'Lassie & Friends' a 2D HD animated series were screened at MIPCOM in the presence of an elite gathering of leading broadcasters, industry professionals and production partners. The trailer of Peter Pan was ranked second and Little Prince ranked third while Lassie was ranked eleventh for most viewed trailers by the industry peers from among 1736 entries.

Financial Review:

The Group had a successful first half with turnover increasing 30% to US$ 18.73Mn (Previous Period: US$ 14.40 Mn).

EBIDTA (being 'operating result before financing costs' and 'depreciation/amortization costs') increased by 72% at US$ 6.88 Mn (Previous period US$ 3.99 Mn). EBIDTA continued to grow with increasing revenues from Licensing & Distribution Division.

Revenues from the Licensing & Distribution division during the six month period upto 30th September 2010 was US$ 3.35 Mn (Previous Period US$ 0.89 Mn) demonstrating the strength of the co-production strategy undertaken by the Group.

The Group has raised US$ 31.57 Mn (Net of IPO Expenses) during March '10, through an Indian Pre-IPO placement and IPO to finance the group's continued growth and invest in expansion of infrastructure and global co-productions. Since the IPO the Group has invested around US$ 16 Mn in the infrastructure upgradation and co-production investments with the balance being held in Bank Deposits & Short Term Liquid Investments.

Operations Review:

DQE aims to bring internationally recognised brands from film, television and publications to life in both animated and live action forms, assisted by international partners, telecasters, distributors and international producers.

In line with the Group's strategy to move up the value chain, DQE continues to produce/develop its classic IPs including The Jungle Book, The New Adventures of Peter Pan, Lassie and Friends, Casper Season 2, Iron Man - Season 2, Charlie Chaplin, Balkand I, II, & III, Mysteries and Feldua and many more.