Friday, 12 November 2010 15:47
Page 1 of 4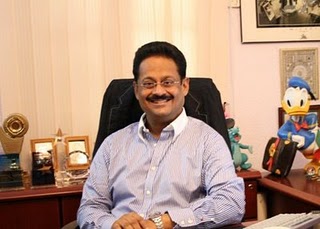 DQE, the animation, gaming and entertainment production and distribution group listed on AIM and (DQEI) The Bombay Stock Exchange is pleased to announce today its interim results for the six months ended 30 September 2010.

Financial Highlights:
Profit before tax up by 165% at US$ 2.99m (Previous period*: US$ 1.13m)
Revenue up by 30% at US$ 18.73m (Previous period*: US$ 14.40m)
Order book currently at US$ 140 mn including amounts already billed in the current year
Cash and cash equivalents of US$ 20.50m (Previous period*: US$ 2.6m)
*Previous Period as referred to is the six months ended 30 September 2009
Tapaas Chakravarti, Chairman & CEO, said:

"We remain confident that our business strategies are sound; backed by robust order book and the operational milestones achieved this far will pave the way forward achieving growth for the company. Our technological and creative base backed by systematic expansion of necessary capacities in 3D stereoscopic productions for television and feature films will put DQE ahead of its peers as our IP's gain further traction worldwide."