Wednesday, 09 November 2011 00:17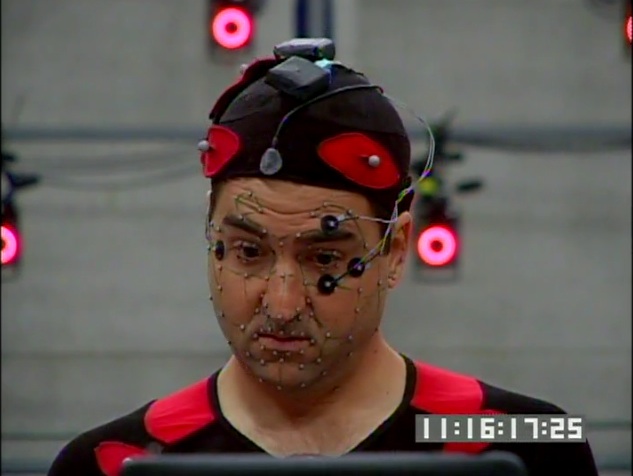 House of Moves (HOM), a leading motion capture and animation service company, has developed a proprietary process using electrooculraphy (EOG) to capture accurate eye movement for facial animation in films and video games. The process has already been used on over six projects for several clients including EA.
HOM's eyeball tracking uses four electrodes affixed around the eyes of a performer to track ocular muscle movement. That data drives accurate eye gaze information for animation, automating what has typically been a tedious manual process.
House of Moves' Technical Supervisor DJ Hauck explains, "Lifelike eyes are one of the main hurdles to overcoming the 'uncanny valley' in video games and animated films. Being able to accurately track eye movement with this process is having a significant impact on what animators are able to do. By adding just four small electrodes to a facial capture marker setup, we are able to build very accurate eyeball tracking into our facial capture performance sessions with very little addition hardware or time spent in post processing."
House of Moves utilizes customized hardware to gather EOG data from motion capture actors. The HOM team then built custom tools to bring that data into Vicon's Blade full performance capture software to make the EOG data animation-ready. The detail and accuracy enabled by this process allows animators to create more realistic digital characters for both games and film. HOM's eye tracking process also has the potential for wider applications in the medical and military fields.