Thursday, 14 July 2011 12:11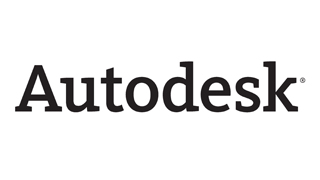 Autodesk, Inc., a leader in 3D design, engineering and entertainment software, announced that the company will offer tailored programs and host special events for students and teachers during SIGGRAPH 2011, which occurs August 7, 2011 to August 11, 2011 in Vancouver, BC, Canada. At these events attendees will be able to access the latest information about Autodesk's products and programs, gain fresh insights from industry experts, and network with like-minded students, professionals and industry leaders. During SIGGRAPH, selected presentations and interviews will be streamed live from the Autodesk booth (#429), together with free Autodesk Master Classes available through the AREA community.
Autodesk Student Experience
On Sunday, August 7, 2011 at the Vancouver Marriott Pinnacle Downtown Hotel, Autodesk will host an exclusive event for students from 9 a.m. to 5 p.m. PST, with the support of Dell and NVIDIA, with a reception to follow. The Autodesk Student Experience is a series of targeted workshops and presentations designed to improve student skill sets through use of Autodesk 3D animation tools, including Autodesk Maya, Autodesk 3ds Max and Autodesk Softimage software. Students can benefit from a day of classes and one-on-one feedback sessions with Autodesk technology experts while engaging in presentations and seminars led by industry experts, including Duncan Brinsmead, principal scientist at Autodesk, and Carlos Baena of Animation Mentor. Autodesk software will also be running on Dell Precision workstations, equipped with the latest NVIDIA Quadro professional graphics.
Autodesk Education Summit
Autodesk's annual SIGGRAPH Education Summit, supported by HP and AMD, will take place on Monday, August 8, 2011at the Vancouver Marriott Pinnacle Downtown Hotel from 3:00 p.m. to 5:30 p.m., PST, followed by a cocktail reception. Education professionals will have the opportunity to network with one another, connect with Autodesk executives, discuss industry trends and best practices, and learn more about Autodesk tools and programming.

Autodesk Digital STEAM Workshops for Secondary Education

On Monday, August 8, 2011 at the Vancouver Marriott Pinnacle Downtown Hotel from 11:00 am to 12:30 p.m. Autodesk will be hosting an information session about the new Digital STEAM Workshop, offering teachers the opportunity to experience a project-based learning program. Designed for high-school students, the program explores the study of science, technology, engineering, arts and mathematics, through real-time 3D games and easy-to-follow videos guided by industry professionals.
Professional Education Opportunities at SIGGRAPH

In addition to programs for students and educators, Autodesk will run several programs for professionals throughout the week of SIGGRAPH 2011. During show hours, Autodesk and AMD will be offering training sessions on Autodesk 3ds Max, Autodesk Maya and Autodesk Softimage software in the AMD booth (#631). In addition to on-site training, the following free Autodesk MasterClasses will be available online beginning August 9, 2011:
Using 3ds Max in the Realm of Visual Effects, by Joe Gunn
Rigging and Animation Workflows Using HumanIK and Face Robot, by Jean-Marc Belloncik
Next-gen 3D Head Creation Techniques, by Laurent M. Abecassis
Live Animation Binding, by Mark Jackson
These master classes will be exclusively available on AREA.
Get a complete schedule of the day's events and registration information.