Friday, 03 June 2011 18:05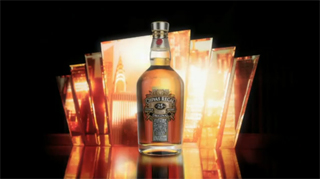 Euro RSCG London has launched an online film telling the story of Chivas Regal 25 Year Old, the world's first 'luxury' whisky, over 100 years after it was first born. By creating 3D style imagery, the 3 minute film immerses people within the historic storyline of Chivas Regal 25 Year Old, from its debut in New York in 1909 through the 20th century until its rebirth in 2007.
The narrator Joseph Fiennes takes the viewer through the story of how Chivas Regal 25 Year Old was born, prospered and then disappeared due to Prohibition and the Great Depression. The film moves through historical black and white imagery to the colour of the present day where Master Blender Colin Scott whose passion re created the legacy of Chivas Regal 25 Year Old for it's relaunch in 2007. Executive Creative Director, Mick Mahoney says; "This film was a labour of love.  It took 8 painstaking months to produce, and really does do justice to quality and craftsmanship of the whisky itself."Film Club Productions created the film and manipulated archive Getty images in After Effects to create the 3D style imagery which pulls people into the story of Chivas Regal 25 Year Old. The Chivas Regal 25 Year Old bottle was created using Maya and is therefore CG 3D (computer generated).