Thursday, 30 June 2011 10:08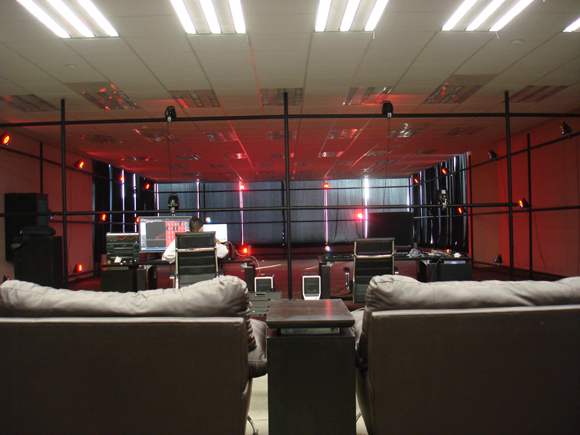 Vicon, developer of motion capture systems for the entertainment, life science and engineering industries, announced that Gyroscopik Studios, one of Mexico's largest 3D animation and VFX facilities, is opening Latin America's largest Vicon motion capture stage at the new Chapala Media Park near their headquarters in Guadalajara, Mexico - the region's filmmaking hub.
The new mocap studio is home to a 10.85' X 20' meter capture stage and houses a 32-camera system from Vicon - with plans to double the number of cameras in the next two years. Gyroscopik's studio is also equipped with workstations loaded with Vicon Blade motion capture processing software, Autodesk MotionBuilder, Maya, 3ds Max and more. The company plans to use the new studio and mocap system to extend its animation services into full body and facial capture and to generate new business from clientele in Latin America and abroad.

"We had to be sure we were making the right investment when choosing a mocap system, especially considering our plans for future development," said Eduardo Vazquez, Chief Business Development Officer, Gyroscopik Studios. "Mocap is one of the most important tools in our pipeline, so we researched a lot of options, but ultimately chose Vicon, because it's the best in the industry."

Gyroscopik is a full service animation and VFX studio based in Guadalajara, Mexico with thirteen years of industry experience and an arsenal of professional equipment. The company works on a variety of high-profile projects for US and Latin American clients, including television programming, animated feature films and videogames. The company plans to put its motion capture stage to use on an animated TV series based on venerable Mexican comedian Cantinflas and is also currently working on two videogame projects for US clients.