Wednesday, 15 June 2011 09:10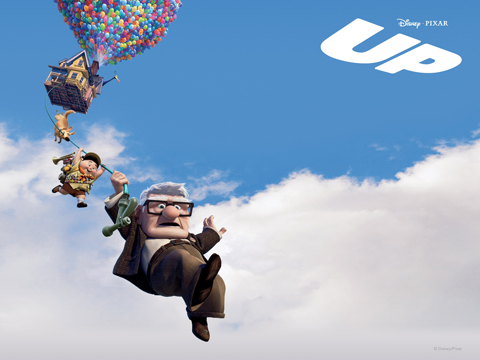 The Austin Film Festival (AFF) is proud to announce that this year's recipient of the 2011 Extraordinary Contribution to Filmmaking Award will be John Lasseter, Chief Creative Officer, Walt Disney and Pixar Animation Studios. He will accept the Award, along with the other awardees, at AFF's annual Award Luncheon held on Saturday, October 22, 2011 at the Austin Club. The Awards Luncheon is presented by the Alice Kleberg Reynolds Foundation. Lasseter will also speak on panels during the Conference, including "A Conversation with John Lasseter" and "The Art of Storytelling with Caroline Thompson, Hart Hanson and John Lasseter."
Lasseter is a two-time Academy Award-winning director and creatively oversees all films and associated projects from Walt Disney and Pixar Animation Studios. His executive-producing credits include "Monsters, Inc.," "Finding Nemo," "The Incredibles," "Ratatouille," "WALL-E," "Bolt" and last year's critically acclaimed "Up," the first animated film ever to open the Cannes Film Festival and the recipient of two Academy Awards for Best Animated Feature and Best Original Score. Lasseter also served as executive producer for Disney's Oscar-nominated films "The Princess and the Frog" and "Tangled" as well as Pixar's most recent Academy Award winner for Best Animated Feature and Best Original Song, "Toy Story 3." Under Lasseter's supervision, Pixar's animated features and short films have earned a multitude of critical accolades and film industry honors.
Lasseter joins Caroline Thompson who will receive the 2011 Distinguished Screenwriter Award and Outstanding Television Writer Awardee Hart Hanson. Thompson's writing credits include "Edward Scissorhands," "The Nightmare Before Christmas," "Corpse Bride," "The Addams Family," "The Secret Garden" and more. Hanson is most well known in his role as creator, writer and executive producer of the popular television series "BONES," which just got picked up for a 7th season on Fox.
The Austin Film Festival annually recognizes outstanding filmmakers for going above and beyond with their consistently exceptional body of work with the Extraordinary Contribution to Filmmaking Award. Previous recipients of the award include Robert Rodriguez ('10), Ron Howard ('09), Danny Boyle ('08), Oliver Stone ('07), and the late Sydney Pollack ('06).
The inclusion of Lasseter in the 2011 Conference will round out an impressive list of animation writers, filmmakers, and executives attending and speaking at the Festival, helping make this an outstanding year for animation at AFF. Below are a few of the confirmed names in film and television and their animation credits taking part in AFF 2011.
*Jonathan Aibel & Glenn Berger, writers "Kung Fu Panda," "Kung Fu Panda 2," "Alvin and the Chipmunks: The Squeakuel," "Alvin and the Chipmunks: Chip-Wrecked," Monsters vs. Aliens," "King of the Hill"
*Rita Hsiao, writer "Toy Story 2," "Mulan"
*Jason Eaton, writer "Ice Age 3"
*Lisa Fragner, 20th Century Fox Animation/Blue Sky Studios, Inc.
*Tim McCanlies, writer "The Iron Giant"
*Mike Mitchell, director "Alvin and the Chipmunks: Chip-Wrecked," "Shrek Forever After"
*Nancy Pimental, writer "South Park"
*Rhett Reese, writer "Dinosaur"
*Tim Talbott, writer "South Park"
AFF will take place October 20-27, 2011 in Austin, Texas and will host more than 170 exciting film screenings and events. AFF will also include a conference lineup with over 100 panelists participating in 90 plus panels and roundtable discussions.