Tuesday, 02 August 2011 08:17
Dentsu Seeking Partners For North, Central & South America For This 'Battle-Ready' Japanese Hit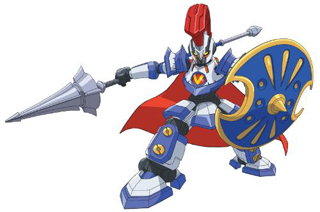 The Little Battlers eXperience (a.k.a. "LBX"), a popular television series and franchise based on miniature customizable robots, is now heading straight for the Americas from Japan, it was announced today by Mr. Yuma Sakata, President and Chief Executive Officer, Dentsu Entertainment USA, Inc.
"The LBX project in Japan is a perfect example of how Dentsu Entertainment USA's strategy functions in Western markets," said Sakata.  "The LBX content in Japan was creative and relevant for the audience, and the coordinated launch by multiple partners was perfectly executed.  Here in the Americas, as we begin our work with 'Western' talent and licensing partners, we have every indication that LBX will receive the same enthusiastic reception."
Based on a highly successful animation, toy, video game and manga franchise in Japan known as "Danball Senki," the animated series came to life as a joint production effort of video game company and Danball Senki / LBX property creator Level 5 (Professor Layton, Inazuma Eleven), TV Tokyo and Dentsu Inc. with participation from toy company Bandai, publishers Shogakukan and Media Factory, and animation studio OLM (Pokemon, Deltora Quest). The series now airs on TV Tokyo Network's coveted prime time programming block.

Mr. Kiyofumi Kajiwara, Producer of Danball Senki, said, "Danball Senki has generated great success in Japan, and we are excited to have Dentsu Entertainment USA manage the business with Level 5 in the Americas, and make it an equally big success."

Said Marc Harrington, Senior Vice President, Global Strategy and Development, "We are excited to have already received numerous inquiries about LBX, and are currently seeking to formalize our LBX relationships in all areas for this hit animated series."

In this popular animation series, children in the year 2050 have miniature LBX robots, which they build, customize and play with in robot battles.  Our young hero, 13-year-old Van Ridgeway, has control over the LBX < AX-00 > model, a super-charged version left for him by a mysterious woman.  Van and his friends, with their own unique robots, are now involved in a global conspiracy in which the robot battles have become deadly serious.  The friends have joined together to fight for the very safety of the world.
The LBX robots are often personalized by both the characters in the animation series, and by present day, real-life children who are fans of the property.  In Japan, LBX has demonstrated ratings success since it first launched on TV Tokyo in March, 2011, and was quickly followed by a successful video game launch by Level 5 in June, 2011.  Dentsu Entertainment USA will build upon the broadcasting and product success in Japan for all regions throughout the Americas.