Friday, 10 June 2011 09:22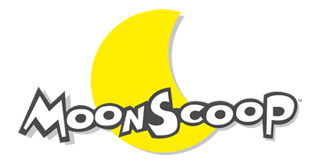 Moonscoop, the worldwide brand management and entertainment company representing properties from some of the leading animation producers across the globe, is pleased to announce production on a brand new live action and 3D version of its animated hit Code Lyoko with co-production partners France Television and Canal J. The new season, which is the fifth in the series, will bring 26x26' new episodes to fans of the show.

Lionel Marty, President, Worldwide Distribution at Moonscoop said: "Bringing Code Lyoko to life in live action mixed with 3D is an exciting new development as the series progresses into season five. The new dimension brings a wealth of new possibilities to the show's direction, plus new events and emotions for the characters. We are also committed to providing the strongest online presence for season five, ensuring that for the first time Code Lyoko is accessible around the globe 24/7."
The original animated four seasons (97 x 26') of Code Lyoko featured a dynamic mix of 2D and 3D animation. The series has sold to more than 150 countries worldwide scoring high-ratings in major territories including top spot on France 4, second highest rating on Clan TV in Spain and is one of the top five rating shows on Cartoon Network US and Rai Gulp Italy. It has also built a dedicated and active fan community with 150 000 fans on Facebook.
The show, which targets kids six and older, is supported by an extensive licensing and merchandising campaign with top-selling consumer products in wide-ranging categories, a strong publishing and DVD presence, and an upcoming live show which will launch in Spain this year.
In addition, following Code Lyoko game releases for Nintendo DS, PS2, PSP and Wii, Moonscoop is developing a MMORPG (Massively Multi-player Online Role-Playing Game) in collaboration with top online company CJ Internet. The gaming experience will include full 3D, real role-playing universe and full combat system.
Code Lyoko blends action and adventure and a swift pace with rich graphics and issues for today's kids. Our planet Earth and the parallel universe called Lyoko face the threat of annihilation. A super virus has infected the central processing units in X.A.N.A and only four kids can foil the mad computer's evil designs! Yumi, Ulrich, Odd and Jeremy lead doubles lives: ordinary students in their early teens by day, action heroes in the virtual digital world.